Why Does Your Business Need Branding Services?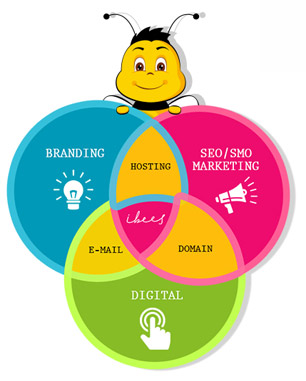 Many small businesses consider branding to be an alien concept, made only for national players and industry giants. However, it is no more limited to national television ad campaigns or roping in a megastar to endorse a business. Branding essentially means to build a strong identity of a business which helps it stand apart from its competitors, leaves a lasting impression on its clients and clarifies the business goals, values and ethos. This helps your clients understand what you have to offer, when they should turn to you and what makes you a better choice. Thus, the importance of branding is quite evident for all businesses irrespective of their scale and market value.
Find below three reasons why branding is crucial for your business.
Branding develops trust among audiences
You may be offering the highest-quality products or topnotch, seamless services, however, to convince a new target audience, you have to convey the same to them. This calls for branding since a strengthened identity improves your credibility and generates a sense of trust among audiences. Consumers find it easy to rely on established brands, therefore, branding is especially lucrative to persuade new prospects.
Branding lays the foundation for your marketing efforts
Marketing is imperative to reach not only a new potential audience but also to retarget your existing user-base. You may be choosing multiple mediums and channels to advertise such as print media, social media, out-of-home media, etc. Therefore, to align all your marketing efforts and campaigns, you need strong branding and a definable identity so that viewers can quickly relate all of them as and when they see them.
Branding improves recognition and recall
Branding includes the generation of a unique logo, brand name, mascot and other such elements that relate to your business. These elements improve your brand awareness as they are easy-to-remember and leave a desirable impression of your company. Consumers can quickly recognise and recall them and further move down to the sales funnel.
The Bottom Line
Branding helps attract customers, thus, drive more sales and revenue. Along with it, branding also helps motivate your employees by boosting their morale and productivity since they feel pride to be connected with a recognisable and well-established brand. Hiring new employees becomes easier with the clear vision and mission of a strong brand. Therefore, get started towards establishing your brand already! Hire professional branding services offered by trusted brand communication agencies like Interactive Bees.
It is a 360-degree branding and marketing agency that offers all the related services under one roof. So, when you plan to expand and need more services, you would not have to go looking for a "mobile app development company" or a "YouTube marketing agency" individually. Remember, establishing your brand identity is a crucial process, thus, do not settle for less when it comes to taking your dream business plan to the next level and work with recognised experts only.