What are the Types of Windshield Wiper Blades?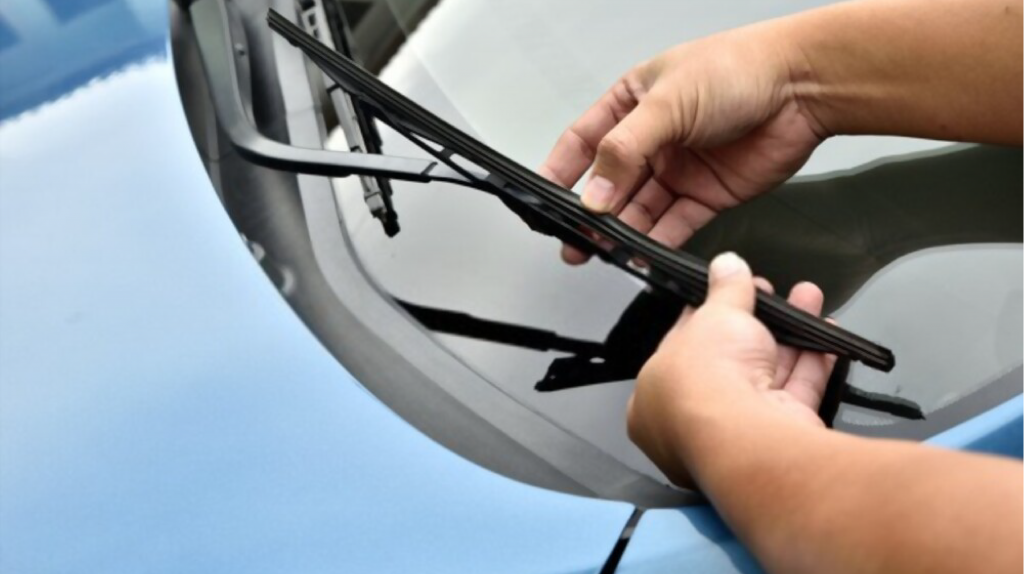 Windshield wiper blades are of various different types. Each comes with a unique set of features and benefits in providing a clear line of vision. Just like the variety of car models, windshield wiper blades are also of various kinds. And for a legal requirement, you ought to know which windshield wiper blade type is suitable for your own use.
In this blog, we discuss the various kinds of wiper blades.
How do Wiper Blades Work?
We all are aware of the significance of wiper blades. It's impossible to imagine driving without wiper blades in heavy rain or snow. The mere thought is a nightmare for many drivers.
However, we are pretty lazy when it comes to the maintenance of wiper blades. Aren't we all guilty of waiting till monsoon to replace the worn-out and ineffective blades? The earlier you find a suitable wiper blade for your car, your safety and vision clarity improves.
The design of wiper blades includes metal wiper arms that connect to the wiper motor. It's also quite common for wiper blades to be manually activated by the vehicle's owner. Although, more automated wiper blades are now being used for quick sensing out rain and snow.
Modern windscreens come with rain-sensing technology to automatically activate the wiper motor whenever it starts to rain. Most vehicles contain one or two wiper blades while others might contain more as well.
Types of Wiper Blades
There's a variety of wiper blade types for different purposes and functions. One size doesn't fit all. Here's a small guide to understanding the wide variety of wiper blades.
Frame-Style Wiper Blades
These types of wiper blades are known as the traditional or conventional style. It's been around for ages, and use mostly everywhere and for abundant of cars. Some often call these frame wiper blades coat-hangers for their design. It consists of a metal frame that holds the rubber wiper refill.
Frame-style wiper blades have built-in spring design pressure points to keep the rubber pressed on the windscreen for effective cleaning. The wiper wipes away all the dirt, water and snow falling on the windscreen by putting pressure and staying intact on the windscreen.
Beam-Style or Flat Blade Wipers
Beam-style wiper blades offer different benefits and features compared to the standard wiper blades. Instead of a frame, these blades have a tensioned metal strip running internally along the length of the rubber blade.
The more pressure joints, the greater the wiper pressure. This design helps to offer a reliable clean sweep due to the wiper conforming to the bend in the windscreen. These blades are also flat, making them fit perfectly under the bonnet edge. Traditional wiper blades might only have six to eight contact points, while beam blades feature limitless pressure points.
Wiper Refills
Wiper refills are replaceable rubber blades used in the place of older frame style wipers or coat hanger design blades. These are just rubber blades with a connector that slides and clicks into the frame. The refill is convenient as you don't have to replace the entire wiper frame.
Winter Wiper Blades
If you live in extreme weather conditions, especially in snowy areas, winter wiper blades are the best until the sun shines. Winter wiper blades are a more durable and effective blade for wiping out snow from the windscreen. These frames are heavy-duty and can withstand the extra workload and freezing conditions.
Wipe Out Dirt & Dust with Carorbis Wiper Blades
It's always wise to replace your wiper blades as soon as possible once you detect any trouble. Shop for high-quality wiper blades online at Carorbis for the lowest price. Buy car accessories online from hundreds of top brands and OEM sellers for excellent vehicle's maintenance and performance.