If you've ever been to Venice, then you know what a beautiful place it is. If not, then maybe it's time to take a trip there! It's a city with a rich cultural heritage and a stunning landscape. But if you want to experience something similar but in India, try landing in Udaipur, which is often called "The City of Lakes" and "The Venice of the East.
Read More: Top 10 Tourist Places To Visit In Rajasthan
If you're looking for a weekend getaway that combines history and culture with modern-day luxuries, then Udaipur, the beautiful capital of Mewar, Rajasthan is the place for you. Udaipur is easily one of India's most beautiful cities and is home to some of its most famous landmarks. It's also an excellent place to spend a weekend with friends or family because it offers so much diversity in its attractions: from palaces and gardens to historic temples and lakes. There are many restaurants and cafes in Udaipur for you to enjoy the royal Rajasthani taste of food.
City Palace
The city palace is the first and most important stop on your tour of the city. It is located in the heart of Udaipur, and it's worth a visit if you're looking for an authentic Rajasthani experience. It houses a museum, crystal gallery, and a multitude of small mahals. It is definitely worth taking the time to explore, and you should plan on spending at least 2 hours there. The palace is located next to the lake Pichola, and there is a boating facility available if you want to take in the sights from the water. It's a fantastic place for taking pictures because it has a lot of beautiful scenery!
Lake Palace
The former residence of Maharana Udai Singh II. This palace is located on the shoreline of Lake Pichola and can be reached by boat from the City Palace Museum or by walking along the lakefront promenade that runs between these two palaces. The lakefront promenade also has several shops and restaurants in Udaipur where you can relax after walking around the lakefront area. If you want to walk around the lakefront area again without getting back into your car, this would be one of your best options!
Bagore ki haveli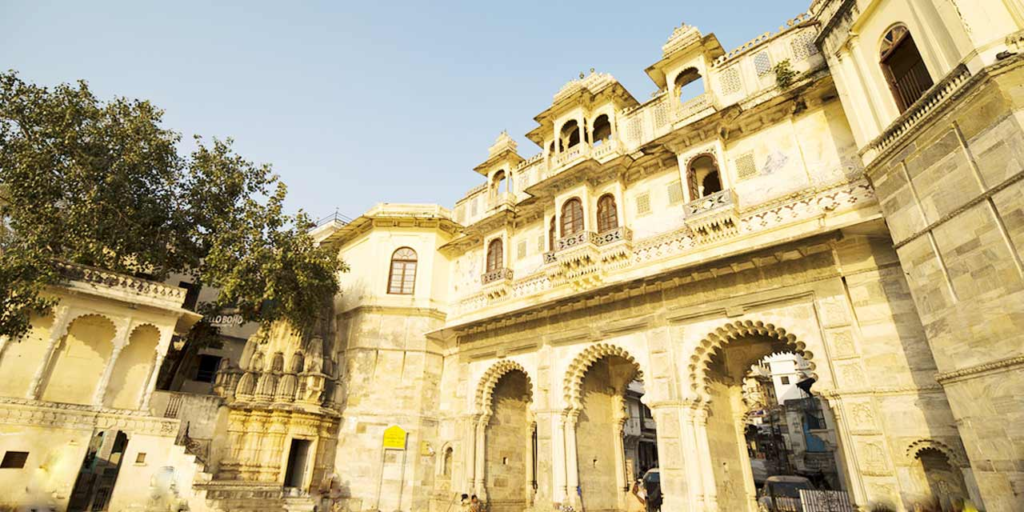 Udaipur, Bagore Ki Haveli is a perfect choice. It's located near Pichola Lake, so you can enjoy all of the natural beauty of this city while still being close enough to travel to other parts of town easily. The bagore ki haveli was built by Amir Chand Badwa, Chief Minister at the Royal Court of Mewar, and became the residence of Maharana Shakti Singh in 1878. Today it's a museum that preserves its royal touch. The museum has over 100 rooms, including many rooms dedicated to Indian art and culture from various eras throughout history. You can also see some of these unique pieces during their evening shows.
Lake Pichola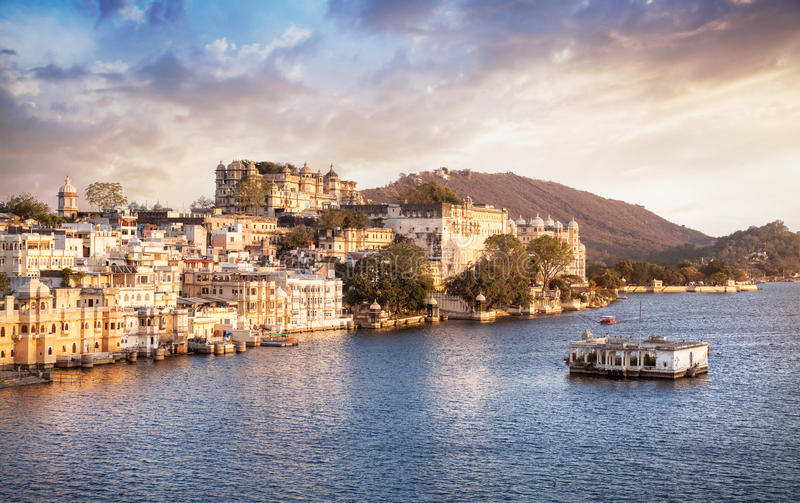 Lake Pichola is one of the most beautiful lakes in Rajasthan and is located in the heart of Udaipur. It is a man-made wonder, created by Rana Udai Singh II in 1362 AD and surrounded by lush green gardens and has a stunning backdrop that can be enjoyed by all.
If you're looking for a place to visit in Udaipur that will make you feel like you're on another planet, Lake Pichola should be your stop. The lake offers several tourist attractions, including boat rides and sunset views—but don't forget that there are also some pretty amazing sights from land too! Just take one of the many scenic walks around the lake and get lost in the beauty of nature.
Jheel Rooftop Restaurant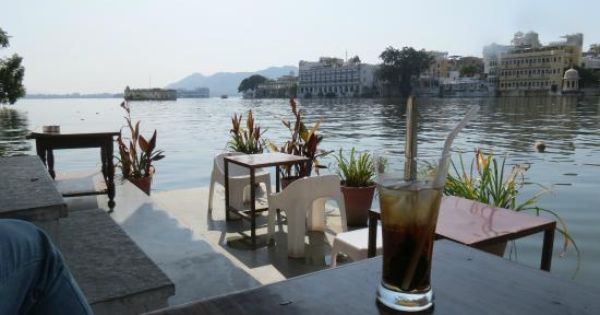 Looking for a great place to eat in Udaipur? Search no further. Jheel's Rooftop Restaurant is the place to go. With its lake view and its affordable prices, it is the perfect spot for you to enjoy some good food with your friends or family. It serves North Indian and Italian cuisines and has been called one of the top lake view restaurants in Udaipur by many people who have tried it.
Jheel's Rooftop Restaurant is located on Lake Pichola and has served many famous people over time, including politicians and film stars alike! The diners particularly like how friendly everyone at the restaurant is—they make sure that you feel at home while you are there. This is a place that you should visit if you want an amazing meal with great service at a reasonable price!
After reading the article, you'll know that Udaipur is a beautiful city to visit with friends.
Other places to visit are Fateh Sagar lake, saheliyon ki bari, Jagdish temple, Sajjan Garh wildlife sanctuary, sheesh mahal, shilpgram, etc. So guys what are you waiting for pack your bag and explore the romantic city of India "Udaipur".