THE BEST STAY OPTIONS IN GREECE CORFU ISLAND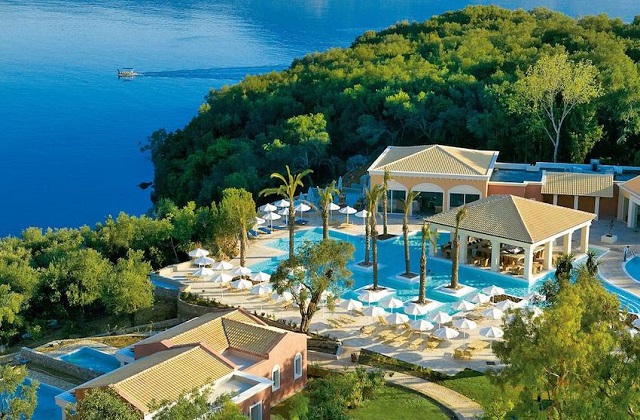 The Greek island of Corfu is a small place but is filled with amazing beautiful sceneries. On one side of the island, you'll find rough limestone rocks while on the other side you'll come across lush green hills. The island has an abundance of beautiful beaches, lush green hills and mountains and underwater tunnels as well. Plan your next foreign trip to Greece Corfu Island to witness scenic beauties that you haven't ever seen before.
Read on to see the best options you can avail for your stay when in Corfu.
Old Town
All the main sights of the city are situated in Oldtown. Also more commonly known as the City of Castles. You'll find some amazing historical museums in this area so if you're staying in Oldtown, we recommend that you get a ticket that covers the old fort named Paleo Frouria and other museums. The old town has been a famous attraction point for tourists. People usually stop at souvenir shops on the main streets and also enjoy scrumptious Greek food over there.
For your stay, you should choose Sierra Vittoria, which is a very nice looking townhouse. Other classic hotels in the region are Cavalieri and Bella Venezia as well as the very popular Arcadion that has balconies and big terraces overlooking Spianada.
Mandouki
The locals pronounce it as Mantouki. You reach Mandouki by following the northern road that goes from the Old fort. Mandouki is the perfect place for people who seek less crowded placed and want to spend their vacations is peace. You'll find some very beautiful and peaceful beaches in the region that have tranquil waters and beautiful cliffs. There aren't many developments in the area so you won't find a lot of options for staying but there are some average hotels nearby.
Kanoni
Towards the south of Corfu, you'll find an ecstatic peninsula named as Kanoni- this used to be the capital of Corfu, but now it is an extension of Corfu. On the peninsula, there are Korrission Lagoons coupled with small islets of Vlacherna and Pontikonisi that are on the brochures printed for tourists. Some of the best places to stay at Kanoni is the Royal Boutique Hotel, Cofu Holiday Palaca and the Divani Holiday Palace. All these resorts have astounding views overlooking the water.
Sidari
Sidari is a famous fishing village in Corfu, and has become a very busy tourist point in recent years. The best beach you'll come across over here has a blue flag status, so you can comfortably enjoy in the waters. Moreover, you'll also have plenty of water sports on this beach. Visit Aqualand nearby to enjoy watersports and boat trips as well. The Del Mare Beach hotel is very close to Sidari and another good option to stay in the Sidari Beach hotel and the WAVE.