DesignEvo: How to Make Your website Logos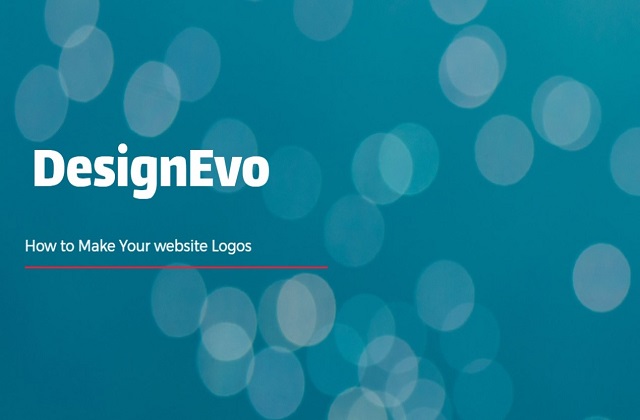 Suppose you are going to start your website and then want to find some tools that could easily create a fashionable logo. So that here, DesignEvo introduced this post. Many icons and fonts are prepared, and you can create a logo in a short time according to the template. However, if you want to download the created logo for a fee, or if you want to download it in low resolution, you need to link it with your social media platforms.
The process of creating a logo in DesignEvo
It's very quickly just in minutes if you design your logo by its templates.
First, you should access the DesignEvo homepage.
After going to its homepage and then Make a Free Logo, It sure can be download logos for free, yet it would be in low-resolution.
When creating a logo, the menu structure is simple so that you can operate it intuitively.
Secondly, choose a template and then to customize.
After that, you are in the template choosing page. Start by entering a keyword in the search window on the upper left or selecting your favorite logo sample from the category. In this post case, just enter Computer in the search box to find your templates.
Select one of the sample templates (select "Similar" or "Customize" in the center).
When you select the logo, the tab of the edit screen opens, and you can edit the icon and text, change the background color, etc. The image below shows the logo name and slogan changed. The response to various changes is relatively quick.
Each figure in the illustration is independent and can be freely moved and resized.
The background color was not changed this time, but you can change the background color as you like. Also, although not shown in the image above, you can easily create a duplicate of the created icon.
To better compare which logos and effects suit your websites, you can create three logos on one edit screen to be compared side by side. To achieve this, just by using the duplicate function to see different logos. Well, you can delete the other two and keep the one you like most.
Finally, Save and download logos.
Next, this will describe how to save/download the logo you created.
This is the command at the top of the edit screen. Even in the free version (registration is required), you can save the logo you are creating by pressing "Save", and you can also edit the saved logo.
By pressing the above command Preview, you can display a preview with the logo incorporated in T-shirts, company reception desks, business cards, documents, websites, etc., making it easy to imagine.
If you want to download your designed logos for free of charge, it is limited to a low resolution of 300 x 300px and you need to share it on Facebook and Twitter.
Summary
Many templates are prepared, and DesignEvo allows you to create a logo by freely combining fonts and illustrations. The logo this post created this time is a simple logo that uses templates and built-in icons and shapes, but since there are many illustrations, etc., it seems that you can create a somewhat elaborate logo with this.
The challenge as an individual user is how to view the download price. It's a standard price for a logo creation site, but for a smartphone site logo, a free 300 x 300px low resolution logo would be fine.