How Are Enterprises Adopting Technologies To Achieve Sustainable Goals?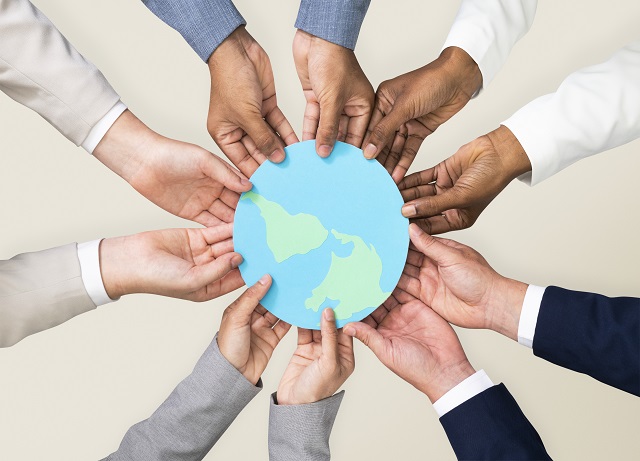 Enterprises have adopted Sustainable Development Goals (SDGs) for the betterment of the future. It has become clear that a new generation of technologies is on the horizon to help accomplish the SDGs today. According to the research, 70% of energy and utilities industry participants want to employ emerging technology to significantly modify environmental sustainability during the last months of 2021. Ultimately, previous inefficient activities are being transformed into more sustainable and efficient alternatives.
Enterprises and governments are increasingly embracing innovative technology in order to develop new economic models, promote sustainable development, and improve the living conditions of the world's population. According to the study, carbon emissions from hyperscale cloud services would be one of the top three criteria in cloud buying habits by 2025. New technology has the ability to accelerate progress on the Global Targets by broadening and deepening present activity.
What is sustainable technology?
Sustainable technology is innovation that finds a balance between natural resource protection and socioeconomic growth. These technologies are intended to drastically reduce environmental and ecological conflicts while also providing a long-term solution.
Efficiency:
In terms of energy and resource utilization, the technology is effective.
Prevention:
Sustainable technology prevents environmental harm, pollution, and other harmful acts through its use or manufacture.
Substitution:
The approach allows for the conversion of non-biodegradable to biodegradable components throughout the production process.
Why is sustainable technology good for enterprises?
Environmentally sustainable technology has the potential to transform the way enterprises and public organizations operate. Sustainable technology intends to minimize negative social and environmental impacts, which is good for business's bottom line and reputation. Every enterprise wants to make a difference while following environmental and social rules. Sustainable solutions obtained from sustainable development consulting firms can help enterprises stay competitive while simultaneously benefiting the environment. Learn why you should implement sustainable technology for your enterprise.
Improvement of Project Results while Reducing Risk
Sustainable technology has the advantage of minimizing the enterprise's risk. They are indirectly saving the environment and their business from the adverse impact of climate change when they use renewable and biodegradable materials. Many businesses are turning to sustainability to boost productivity and creativity. Your enterprise will become more appealing to stakeholders if you have sustainable technologies at your fingertips.
Increase your revenue
When enterprises implement sustainable technologies, they can make better use of their resources. This has a big financial impact on them. Spending less and obtaining more profits will keep your enterprise competitive.
Recruit and Keep Top Employees
The hidden fight to attract and retain great candidates continues in the business world. Implementing sustainable technology for your enterprise is the key to attracting the greatest talent.
What technologies are preferred for sustainable development?
Artificial Intelligence (AI)
According to a study, AI will help achieve 79% of the SDGs. The contribution of AI to sustainability is traffic management, which aids urban mobility by predicting traffic congestion and suggesting alternate routes. Vehicle demand is forecasted by zone and time using this method. This method not only facilitates transportation, but it also promotes sustainability. AI can also help with renewable energy conservation. Organizations are actually utilizing this technology to determine the daily availability of energy-generating facilities such as biomass plants, hydraulic plants, and wind turbines in order to forecast the amount of energy required in the coming days and, eventually, to avoid and identify any problems.
AR & VR
AR and VR experts are recreating natural disasters to help people comprehend the harmful effects of climate change. People can grow from seedlings while dealing with the impacts of climate change thanks to the AR and VR experience. Forest fires, clear-cutting, soil depletion, and erosion all have an impact on vegetation stability. People are more likely to reduce emissions and environmentally hazardous activities when they are exposed to significant climatic shifts through AR and VR. By minimizing greenhouse gas emissions, AR/VR can transform the future of business by helping to reduce environmental deterioration.
Big Data
Big data applications have already changed the game in sectors including humanitarian aid, epidemic tracking, crop forecasting, traffic management, mobile banking, and tax collecting solutions. The World Bank has made significant progress in gathering and sharing digital data for developing countries. The World Bank has made significant progress in gathering and sharing digital data for developing countries. The administration and use of biobanks and patient information databases, as well as the use of social media data to examine the performance of policy efforts, are all examples of big data policies in the life sciences and health.
Cloud Computing
Cloud computing is a concept in which services are shared over a network to improve resource efficiency. These resources are shared by many people around the world, maximizing processing power while reducing ecological impact. Cloud computing will allow enterprises to save energy, minimize their carbon footprint, and secure the future environment. Green cloud computing is the study of how to develop, produce, and use digital technology in an environmentally friendly manner. With a growing number of server farms fueled by renewable energy, the cloud is becoming more environmentally safe.
IoT
The Internet of Things (IoT) allows for a more comprehensive understanding of changes in reservoir water quality. The interconnection of many sensors and monitoring systems aids in the providing of water level and flood alerts, as well as the forecasting of other calamities like earthquakes and likely landslides in prone areas, allowing people and officials to respond rapidly. Farmers are also using smart and adaptive irrigation and agriculture systems, in which soil water content and nutrients are continuously monitored and necessary steps are taken if shortages or damage are recorded.
5G
5G allows us to regulate and improve our planet's sustainability trajectory in crucial areas such as greenhouse gas emissions, water consumption, chemical reduction, and energy efficiency while delivering an essentially lower CO2 footprint than previous network installations. Drones and sensors connected to 5G and other networks have the potential to revolutionize agriculture, allowing for low-carbon farming approaches. 5G mobile technology helps with car emissions, water conservation, food waste reduction, and energy efficiency, among other things. While this technology exists currently, the 5G era has the potential to make it more accessible and effective for environmental preservation.
Summing Up
Sustainability technology is bringing more changes towards the betterment of future environments. All these emerging technologies like AI, AR, VR, Big Data, Cloud Computing, IoT, and 5G are fulfilling the sustainable development goals (SDGs). Many companies have started taking action towards sustainable development to keep the environment clean and safe. Enterprises can contribute the most towards achieving the SDGs by availing exclusive sustainability technology solutions at an affordable cost from the Digital Transformation Consulting Company to stay ahead in the competition.
Author Bio:
Madhu Kesavan is the founder & CEO of W2S Solutions, a globally recognized enterprise software development company empowering enterprises and governments in their digital journey. With 20+ years in the IT market, he makes his vision for a sustainable future come true by leveraging technology