Graphic designing job opportunities in 2021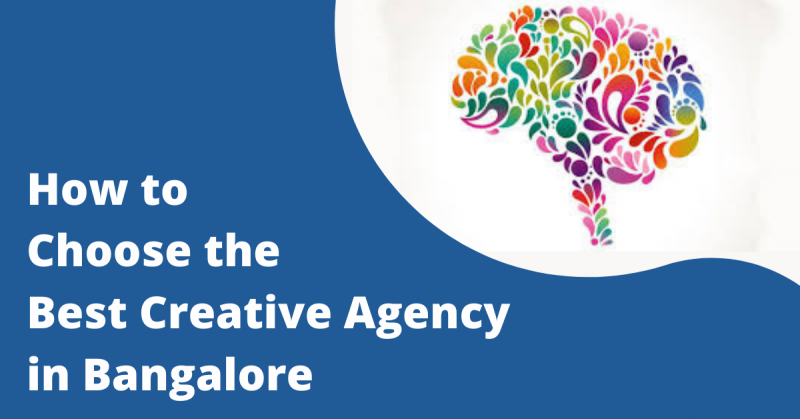 There are different career opportunities for a graphic designer. As a graphic designer, you might need to create visual concepts, using computer software or by hand and communicate ideas that inspire, inform, and captivate consumers. In today's market, there are both online and offline businesses. Some will require layouts for print while others need for websites. Some of the things that a designer creates include a mix of the below.
Graphic designers create:
Books, magazines, catalogues, newspapers
letterhead, business cards, brand guides, logos
Marketing materials: flyers, brochures, postcards, one-sheets, posters
Product packaging and labels
Presentations
Apparel & Merchandise designs
Reports
Illustrations & clip-art
What Are Some Graphic Design Jobs?
Graphic design is all around us. It influences how we perceive the world by colors, photos, fonts, and illustrations. Take a moment and look at the design in the objects around you and you will see that someone has put thought into making them both functional and appealing. There are more jobs within the graphic design field to choose from each requiring its own set of special skills.
Here are a few of many jobs you might do with a degree in design:
Web Designer
Creative Director
Photo Editor
Architecture & Engineering Drafter
Video & Film Editor
Graphic Designer
Product Designer
Multimedia Artist
Flash Designer
Animation/Animator
Art Director
Top Graphic Design Jobs are:
1. Multimedia Designer
One of the most common jobs in the graphic design field is multimedia design. Multimedia design jobs can be found in the fields of television or film production, audio production, set design, animation, and many other multimedia fields.
A multimedia designer uses art, sound, and designing skills to create videos, audio, and animated images. They produce sketches, plans, scale models, and drawings. Multimedia designers are much responsible for designing the props, sets, and costumes, directing set assistants on design, and advising on other areas of technical production such as lighting and sound to ensure the production set closely resembles their designs. The job of the multimedia designer should have a combination talent of imagination and creativity with technical expertise in applying a wide range of software applications.
Jobs in the multimedia design field tend to be competitive, so it is important to choose a Multimedia Design program that offers thorough training and a lot of hands-on practice.
2. Creative/Art Director
Creative/art directors are in charge of a creative team that produces artwork to be displayed on television, billboards, the Internet, or in magazines. Some consider them to be advertising graphic design jobs because they work hand in hand with marketing. A creative team consists of graphic designers, artists, photographers, copywriters, and production staff. Art directors ensure that each member of the creative team completes their work on time and to the client's satisfaction.
Employment opportunities for art directors could be found in advertising agencies, magazines and newspapers, public relations firms, and manufacturers. Many art directors are self-employed or freelancers, meaning there are both in house graphic design jobs available or they can create their own company.
3. Brand Identity Designer
A brand identity design is a visual element that represents how a company wants to be seen in the market; it is the company's visual identity or image. A company's brand identity is integrated throughout all the elements of a company's materials such as business cards, stationery, media advertising, promotions, etc., and can be represented through a unique logo or signage. Brand identity design helps the consumers to remember the company, and is often what brings them back. The right brand identity design can be the company's right marketing tool as it translates the values and vision of a company into a consistent image that consumers become familiar with.
Many organizations hire an in-house brand identity designer or work with a brand identity design firm to create suitable brand designs for the image they want to convey. The brand identity designer provides new and innovative ways to combine images and words to express the main message of a company.
4. Logo Designer
A logo is more than just a graphic symbol; it is a brand identity image of a company and product. A logo is a sketched or graphically designed symbol arranged in a unique way, with suitable colors, shapes, and designs to represent a company, product, organization, agency, or service. Companies spend a lot of money updating and implementing new logos in order to appear modern and innovative. So many corporations, products, service agencies, and other organizations use a logo to represent their image that having a unique, memorable logo becomes very important. A logo is what helps customers remember the company and product. So, Job opportunities for graphic designers looking to design company logos can be vast.
5. Web Designer
The growing need for talented web designers in today's multimedia industry has led to rapid employment growth during recent years. Well-trained web designers are in high demand and will continue to be. Web design jobs in areas such as advertising, entertainment, web development, multimedia design, or e-commerce.
They play a key role in the development of a website, creating the pages, layout, and graphics for web pages. Web designers also design and develop the navigation design and structure of a website. A web designer should also make decisions regarding what content is included on a web page, and where graphics, content, navigation, etc. should be placed, and ensure continuity from one web page to the next. The requirements for a web designer job involve skill and training in computer graphics, graphic design, and the latest computer and Internet technology.
Avatar Studio is one of Best Graphic Design Company in Bangalore