You Must Know How to Reduce Your Home Loan Interest Rate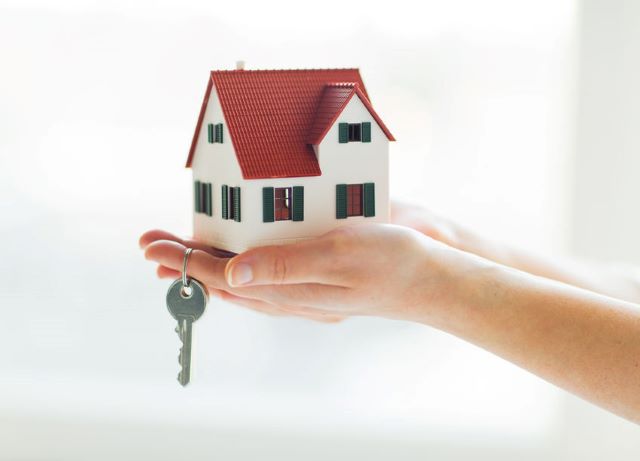 Paying off a home loan is one of the most significant financial commitments in one's life. The primary determinant on which affordability of the borrowing depends is the housing loan interest rate. A competitive interest rate is ideal for homebuyers as it reduces their monthly EMI payments.
Since availing of a housing credit option incurs a significant monetary burden on a borrower; therefore, one must prioritise how he/she can lessen the home loan interest rate to lower the total burden.
Know how to reduce the housing loan interest rate
Borrowers must meet the home loan eligibility criteria and look for a nominal interest rate before opting for credit. Here are the ways by which potential borrowers can reduce their housing credit interest rate.
Compare interest rates: 
There are varying interest rates available in the market. Borrowers must choose their lender wisely by monitoring the interest rates and the additional charges online that various lenders levy on the loan amount and an option that meet their affordability.
Additionally, the Government of India has launched several notable housing schemes like Pradhan Mantri Awas Yojana, under which eligible beneficiaries can avail of a home loan at a subsidised interest rate of up to 6.5% p.a.
Home loan pre-payment: 
One of the significant ways to reduce interest rate is by making regular pre-payment of a home loan. Individuals can use their additional income for this purpose. Moreover, individuals who have opted for floating interest rates, they don't even have to pay pre-payment fees.
Meeting the home loan eligibility criteria:
Meeting the stipulated eligibility criteria set by a lender can also aid individuals to negotiate a comparatively low-interest rate. Since fulfilling these parameters project a borrower as a responsible and capable one, he/she can discuss to secure a competitive interest rate. In this regard, one can use the home loan eligibility calculator to calculate home loan eligibility.
Opt for shorter tenor: 
Borrowers opting for longer repayment tenor end up paying more interest. On opting for a shorter loan tenor, borrowers will have to pay higher EMI, but the interest outgo will decrease; hence, cutting down the borrowing cost. Moreover, to aid with a decision here, aspiring homebuyers can take the assistance of an online EMI calculator and make an informed decision.
Choosing balance transfer facility: 
There is a chance borrowers are paying higher interest rates to their current lender. In such a case, they can shift their outstanding loan amount to a new lender offering a competitive interest rate which will help bring down the EMI amount.
Furthermore, borrowers can shift from fixed interest rate to availing floating interest rate as the interest obligation is more toward fixed interest than the floating one. Also, borrowers with a decent credit score of 750 and above are offered lower interest rates by the lenders. In this regard, borrowers must know how to check CIBIL score before availing of a home loan.
Pay more down payments: 
Paying a higher down payment is another effective way to bring down the interest rate. Opting for a higher down payment lowers the amount one needs to borrow and, subsequently, the interest payout. 
Revising EMI payouts annually: 
Many lenders allow borrowers to go through the EMIs every year. So when borrowers are in possession of funds, they can increase the payable EMI amount. With the increase in EMI amount, loan tenor decreases; hence, the interest rate also gets reduced. Simultaneously, individuals must factor in the home loan tax benefits to improve on their savings.
Apart from availing affordable interest rates, borrowers can check the pre-approved offers extended by leading financial institutions. These offers reduce the cost of borrowing and streamline the lending process. These offers are available on financial products like LAPs, housing loans, etc. Potential borrowers can check their pre-approved offers by entering their name and contact number.
In conclusion, before taking a significant financial step like availing of a home loan, borrowers must have a fair share of knowledge about how to reap the benefits of an affordable housing loan interest rate, which will help them make an informed decision. Moreover, they must go through the loan terms and conditions to avoid any problems in future.