How To Adopt A Dog In India
To adopt a dog, you must go through a legal and regulated process by the government. This will ensure that the dogs are not sold and are well cared for.
India has a large population of dogs. You can adopt a dog from shelters or from individuals who are willing to give their pets up. Although there are no laws regarding animal adoption in India, you are not recommended to adopt a dog from an individual in this manner. A good place for you to adopt a dog is through a reputable charity organization or animal rescue group.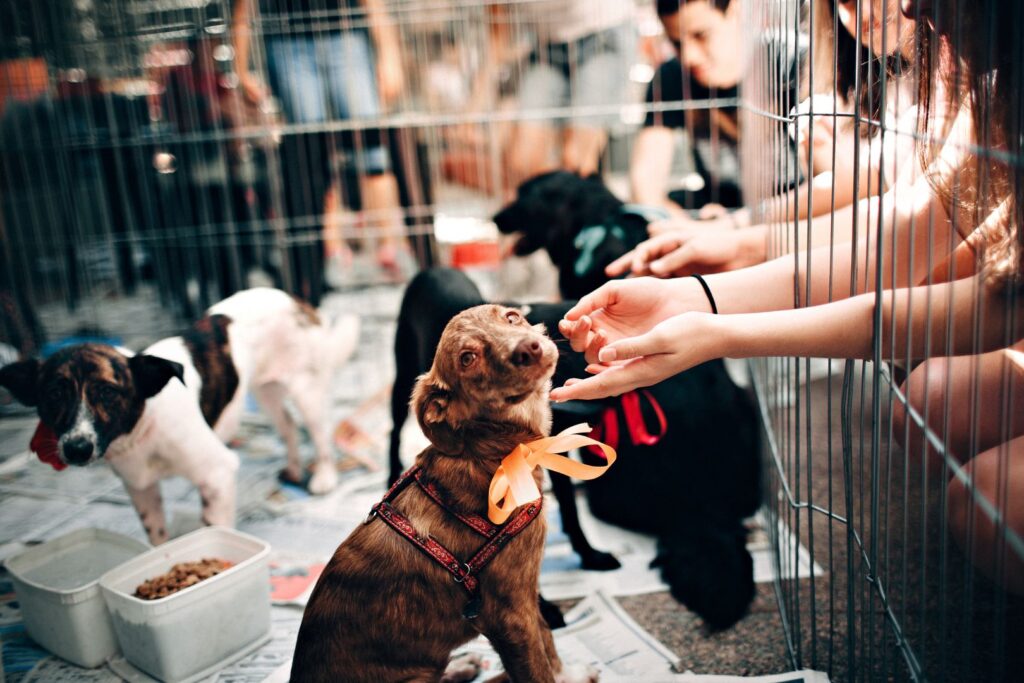 Decide the kind of dog you want
It's important to know what kind of dog you want and how much time you can commit to its care before deciding on adoption.
If you're looking for a lap dog, then a small dog or kitten is probably the best option for you. If you have space in your home and are willing to take on the responsibilities of caring for a pet, then a medium-sized dog like an Indie dog, Labrador, German Shepherd, Pomeranian, or Golden Retriever might be better suited.
Find out the nearby shelters
If you are looking to adopt a dog, you can visit the nearest shelter. The shelter will have some dogs that are waiting to be adopted. You can meet these dogs and decide whether they are the right kind of pet for your home.
You can also visit the shelter on weekends and ask questions about the dogs that are available for adoption. This is a great way to learn more about how to adopt a dog in India, so be sure to take advantage of this opportunity if it comes up.
Read More: 6 Reasons To Choose Royal Canin Dog Food
Bond with the dogs at the shelter
On your first visit, the shelter staff will make you an appointment for a meet-and-greet with the dogs. This is when you'll get to meet the dogs and their current caregivers.
You can also start bonding with the dogs at this stage by walking them, playing with them, and feeding them treats. The shelter staff will be available to help you in any way possible.
After a few days of visiting the shelter, you'll need to make a decision about which dog you want to adopt. If you like one of the dogs but don't have enough time or space for it at home, ask if they can help arrange for its transport back to the shelter.
Secure the medical records
The adoption process of a dog is not as easy as it seems to be. You will have to go through the following:
– Adoption papers: The first step is to take a photo and fill out an application form. This form will help you in getting the right dog for your house.
– Medical records: If you are planning on adopting a purebred dog, make sure that you have all his medical records with you. This can be done at the animal shelter where he was rescued or at another veterinary clinic. The records will help in determining if he has any genetic diseases or health issues that might affect his behavior in the future.
Follow the official adoption procedure
Adopting a dog from the shelter is the first step in bringing a new dog into your family. However, before you can officially take the dog home, you must follow the official dog adoption procedure.
You must fill out an application form and meet with a veterinarian to complete the paperwork. The shelter will then perform a health check on your pet, including checking for microchips and sterilization tags. If your pet is not microchipped, it will be scanned.
In Conclusion
Adopting a dog in India is a great way to provide a loving home for an animal in need, and there are plenty of organizations that can help you find the perfect match. Not only will you be giving a dog a second chance at life, but you'll also be gaining a loyal furry friend for yourself. So what are you waiting for? Start your search for the perfect adoptable dog today!