How to keep home Cool During the Summer Heat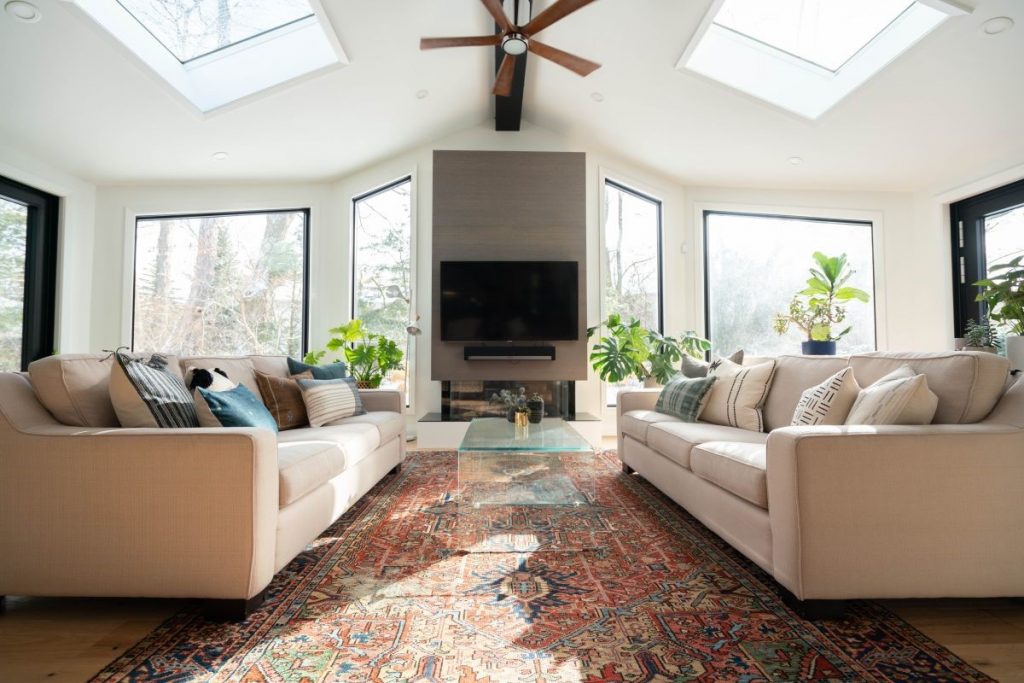 Some options include installing cool metal roofs, insulation, reflective coatings, window and door treatments, and ventilation to allow for greater circulation. Here are a few suggestions for keeping pre-engineered steel structures cool in the summer. To optimize the natural ventilation in your house, begin with the  Windows Replacement you select. It's simply a matter of determining which windows will work best for you.
When replacing windows, it is critical to select a window type that promotes cross-ventilation. Fresh air, among other things, can assist enhance the air quality in your house. At the same time, you want to choose windows that will aid to improve your home's energy efficiency while you're seeking to keep your climate-controlled conditions inside. However, while the air outside feels lovely, it's always pleasant to be able to organically ventilate your home. Continue reading to find out how to make the most of those refreshing winds.
· Single and Double-Hung Windows
Double-hung windows are the most common form of window in the United States. Apart from the fact that they open vertically without projecting inwards or outwards, these windows are well-known for their recognisable rectangular, multiple-grid appearance. When you have double-hung windows, you can open and close both sashes, whereas single-hung windows only have one operable window. Double-hung windows offer the advantage of allowing you to open both sashes partially at the same time, allowing for greater natural ventilation. Aside from that, single-hung and double-hung windows function effectively in regions with limited opening space.
· Casement Windows
For your purposes, a window that takes advantage of passing winds would be excellent. If this is the case, consider casement windows. Side hinged windows can be opened to either the right or the left (depending upon their installed orientation). Typically, a few turns of a hand crank are all that is required to open them. Casement windows may also be opened in the direction of the oncoming wind, letting extra air into your living area.
Casement windows that are closed are also considered to be incredibly energy efficient. Casement windows are popular in bathrooms, kitchens, and laundry rooms because they are simple to access.
· Bay Windows & Bow Windows
Bay and bow windows are excellent choices for adding depth to a space. In all scenarios, a sequence of windows extends from your home, creating an extra cubby of internal space. It's not unusual for bay and bow windows to feature built-in seats or shelving space on the expanded sill area. Both window layouts provide panoramic views of the outside while also allowing in plenty of natural light, making them suitable for any space.
What is the difference between bay and bow windows? Bow windows, on the other hand, are constructed from many window components joined to make a smoother arc, as opposed to the classic bay window's three-part angular or similar polygonal design. The addition may improve any space.
As you may know, the central windows in both designs are often bigger fixed picture windows. In what way do bay or bow windows promote ventilation? Everything comes down to the sort of side windows you select. Choose between double-hung and casement windows.
The one drawback of bay and bow windows is that they both need a very wide window opening area. As a result, bay and bow windows are frequently seen in big gathering spaces such as dens, living rooms, and dining rooms. Add operable windows on either side of your picture window if you want to get the most out of your bay or bow window.
· Awning Windows
There are some swinging windows that are designed to open vertically. Awning windows are similar to casement windows in that they open outward, but the hinge placement is different. When awning windows are opened, the glass pane forms an awning-like projection over the window opening (hence the name). In addition, awning windows can be left open even when it's raining, with very little chance for precipitation to get inside. If you enjoy the feel and smell of a rainy breeze, then awning windows may be right for you.
As well as casement windows, awning windows share a few other characteristics. They're also easy to open with a hand crank, and they're great for high or hard-to-reach places. You can also add natural ventilation to your attic or basement by using awning windows.
· Slider Windows
If you want a window that can be opened but does not expand outwards, go no further than single-hung or double-hung windows. It could be worthwhile to investigate sliding windows more. Instead of lifting and lowering themselves, they glide horizontally on a smooth track. Furthermore, sliding windows allow continuous vistas.
In terms of ventilation, sliders have a lot to offer. With very little effort, a slider window may be opened in a matter of seconds. If a single-slider isn't broad enough for your tastes, you can pick a double-slider, which has both sashes that are fully functional.
· Louver Windows
If ventilation is your primary goal, another window type to consider is louvre windows. While this window type may not allow as much visibility, it does offer a large range of varied opening angles. Louver windows, like variable-position air conditioning vents, allow you to modify the opening angle to your satisfaction. There are also louvre windows with limited apertures, which are ideal for situations where security is a top priority. People cannot pass, but fresh air can!
About the Author:
David composes for points like Home Improvement, Kitchen stylistic layout, Garden or travel-related themes furthermore; he has an enthusiasm for the metal structure industry for over ten years, Kylo has become an accomplished structure expert in this industry.
He will probably assist individuals with his huge information to help them with his best recommendations about various Home Decors, for example, Doors Replacements, Siding, Windows Replacement, Siding replacement, and business structures.