How to Use Bubble Wrap for Packing?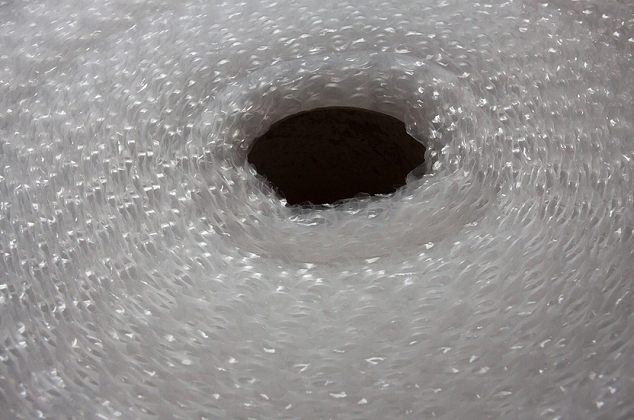 Bubble wraps were created in an attempt to create a textured wallpaper. Over the years, bubble wrap has become the most enjoyable packaging tool for consumers. It helps in protecting fragile goods as well as relieving stress with its air-filled chambers. These bubble wraps make a satisfying sound when ruptured and hence can be treated as a source of amusement for consumers.
How are bubble wraps made?
Bubble wraps are originated from resin pellets. Several types of resins are used for their different properties and are combined into the material that is used as bubble wrap roll. The resins are melted together and combine to form a thin film which acts as the base material for making bubble wrap. The film made through resin is then flattened to required thickness and is travelled to rollers, the air is vacuumed onto it, creating bubbles and giving it a good protective quality.
What role does Bubble wrap play in Packaging in different industries?
This is a flexible and transparent plastic material that is used for packaging of, especially delicate items. These plastic wraps contain air-filled bubbles in hemispherical shape on the surface of the plastic that is regularly spaced for cushioning for breakable items. Due to this property of cushioning these bubble wraps is widely used in several end-use industries such as e-Commerce, manufacturing & warehousing, logistics, and transportation.
In the e-commerce industry, bubble wraps are used extensively. Due to such attractive packaging supplies, the retail industry has witnessed a huge makeover in every sector. This has also lead to steady progress in the e-Commerce industry as consumers are getting more inclined towards online purchasing due to rising consumers' reluctance to spend more time on shopping. This has also motivated online sellers and resellers to come up with the best packaging formats, offering cheap and faster shipping which can help them undercut their rivals.
How to use Bubble wrap for Packing?
Bubble wrap features a flat side on one end and another side with the cushioning bubbles. These are used for protecting individual items. Wrapping bubble wrap around each one before placing into a carton or box can protect them from bumps and knocks. The wrap provides a great layer of cushioning offering excellent protection in combination with the strength of the item. Using packaging tape will help you fully secure bubble wrap, ensuring protection from the cushioning material and tightly sealing the item inside.
If the item is loosely wrapped without the protection of packaging tape then it is likely to slip during transit and get damaged. Therefore, when you are shipping the parcel with several items, secure them individually with bubble wrap, providing them with a soft layer of air cushioning while preventing products from moving around loosely during shipping. You can also cut the sheet into squares which can be placed inside the parcel to offer extra cushioning between items.
If you are planning to buy bubble wraps for packing your delicate items and to give your packaging some extra cushioning then visit Packaging Express. They have variety of high quality packaging material to fulfill all your requirements.