Secret Tips to Increase the Chances of Student Visa Approval
Studying in Australia is a dream of many international students because of its excellent education system, rich culture, opportunities to work after graduation and high standard of living. Moreover, Australia allows international students to work part-time while studying and can live in Australia for up to 5 years after graduation.
One needs a student visa to pursue his/her studies in Australia; a student visa is a requirement and a mandatory document for international students in all countries, including Australia. The student visa can be different, but the purpose of the visa is common; it permits students to work and study in Australia for a specific period.
The student visa application requires a lot of research and documentation. One needs to ensure the application is flawless and has no scope of rejection. However, after covering all the points, there might be some errors that could reject one's visa application.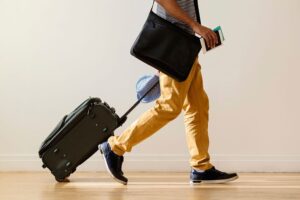 Essential Tips
Some essential tips to increase an applicant's chances of student visa approval.
Hire a Registered Migration Agent –
Hiring a registered agent is one of the best suggestions anyone can give. Most international student is unfamiliar with the visa application process. However, the registered education and migration agents are experienced experts in visa application. Before hiring, ensure the person is genuine and can fill visa applications perfectly and knows the education industry inside-out. One needs to be aware of fraudulent and dubious agents who guarantee to provide a study visa. One of the most trustworthy registered education and migration agencies is named Asia Pacific Groups (APG), and you can take guidance from them.
Organise All Required Documents –
The required documents for student visa application will vary from country to country but primarily includes Confirmation of Enrolment (CoE), Letter of Offer, Genuine Temporary Entrant (GTE), Overseas Student Health Cover (OSHC), Birth Certificate and Transcript of Records. Organise all the documents in one folder, so it would not panic finding them at the required time.
Re-check the Application –
Make sure to provide the correct information; the application process is online and can be saved. Do re-check the answers whether they are correctly filled or not. Ask known ones to re-check the answers and put changes, if any.
Be Good in Academics –
If an applicant's academic score is good, their chances of getting a student visa will increase as compared to one whose academic scores are not good enough. The brighter students get admission (and student visa) easily and become eligible for a scholarship.
Write Convincing SOP –
The education agents of the APG group can assist in writing the statement of purpose (SOP); SOP plays a vital role in student visa approval. Take some tips from professionals, proofread and add substantial reasons in SOP to take on higher education abroad. It is part of Genuine Temporary Entrant (GTE), which immigration uses to verify your intentions to stay in Australia. While writing SOP, focus on why you choose Australia for studies, whether its education system is good or a mix of cultures.
Wait for CoE Before Applying for Visa –
Before applying for a student visa, an applicant must have a Confirmation of Enrolment (CoE) from his/her chosen institution. It requires in the student visa application process.
Have OSHC Health Insurance –
The Overseas Student Health Cover (OSHC) is health insurance for international students who are planning to study in another country, and it is mandatory for applicants to have health insurance. It covers all the health-related expenses, whether one goes for private or public medical services.
Health Declaration –
Before applying for a student visa, conduct a health examination. It is better to have a proper health check-up and have reports because the Australian Government Department of Immigration and Citizenship ask for test reports.
Prepare for Interview –
The applicant needs to prepare for the interview, just like a job interview, some tips one can follow while preparing for an interview.
Have great detailed information regarding SOP; the interviewer can ask anything like why you chose Australia for studies, why this course, why this university, how was the past academic background and so on. Be prepared for every type of question!
Practice with the known ones; they can be anyone, and prepare the answer.
The interviewer can ask about financial stability and the applicant's plan after completing their education.
Be confident during the interview; the interviewer officer will observe the applicant's confidence and then judge his/her applications.
Be transparent with the interviewer; whatever the applicant has written in his/her SOP because the interviewer can ask anything, and one answer needs to match.
Conclusion
At last, the student visa approval is not so tough to get. However, the applicant has to be prepared in advance or have an education and migration consultant who will assist better in the application process for the student visa. For this, one can contact the trustworthy registered education and migration agents – Asia Pacific Group. The company has experience of more than thirteen years in this sector and has helped thousands of students get admission into their desired courses.