Discover 3 Notable Brokers Under MT5 Platform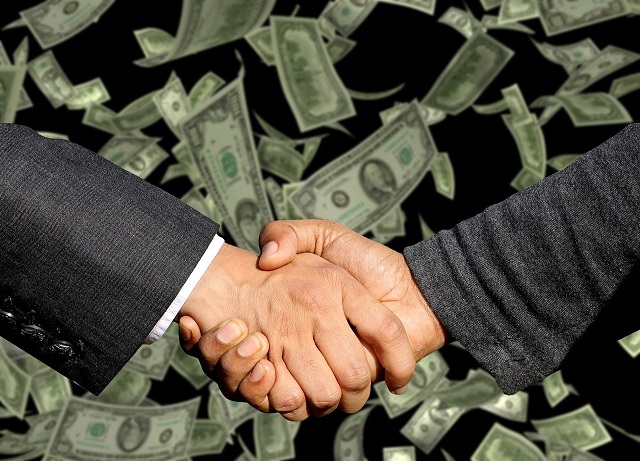 Are you a trader who is having a hard time to decide which brokerage service will you avail for your trades? Don't you worry, we perfectly understand your struggle and this is the reason why we decided to create today's post. We are here to give you options through the 3 notable brokers who support the MT5 platform. We personally picked brokers who advocate the use of metatrader applications because it has been proven by experts that the said platform offers several advantages to both full time and part-time traders. But before jumping into our main topic, let us have a brief review on the main reasons why traders need the services of brokerage firms.
Do you need brokerage services?
Brokers play a major role in the trading industry. In stocks and CFD trading, brokers take the role of investors. Brokers offer their services to traders in order to perform buying and selling of your chosen trading instrument in the market. At the same time, brokers also offer the following services:
1.Advisory
Brokers have the ability to perform as financial advisers due to the vast number of accessible resources coming from their connections.They can give you tips regarding their expertise on market behaviour, trading strategies, market trends and many more. They can give you the most updated market information as they have exclusive access to database and research findings of brokerage firms where they are recognized.
2. Banking Services
Traders or clients can get in touch with a broker to facilitate certain banking services. Several brokerage firms collect designated charges for interest-bearing accounts, electronic deposits, and withdrawals.
3 Notable Metatrader 5 Brokers
As experienced by several traders, the MT5 platform is one of the most widely used trading applications because of its useful features and accessibility. And because of this, the list of Metatrader 5 brokers are now getting bigger and bigger. Here is a list of the 3 Notable brokers under Metatrader 5 that you can check.
1.FP Markets
With its headquarters found in Sydney Australia, First Prudential markets aka FP markets entice potential clients through their reliable assistance as they offer retail forex trading and CFDs. Since 2005, FP Markets take pride in their credibility that is brought by reasonable minimum deposits and leverages.
2. Pepperstone
Established in 2010, pepperstone has continuously made it to the list of most suggested brokers for being a low risk brokerage firm. To justify their throne, the company itself is regulated in two tier-1 jurisdictions. Despite their limited selection of tradable merchandise, their Razor account offers promising competitive rates that are intended for active traders.
3. Go Markets
Here's another Australian based broker that has made it to the most suggested brokers that support Metatrader platforms. Ranking 2nd among the brokers with positive reviews, traders prefer dealing with Go Markets because they can be easily reached through the various offices that are found in the UK,Cyprus,Taiwan and HongKong. This globally recognized and award winning brokerage firm is known for their outstanding performance in Copy and Social Trading as well as in the provision of Excellent support, learning and research tools.
Conclusion:
So it has been said that brokers really play a major role in the trading industry because they have the ability to provide expert financial trading advice and certain banking services. When choosing the right brokerage firm to deal with, it is very necessary to look for the ones that support reliable platforms, globally recognized and regulated. Always remember to check trusted reviews before signing up with your chosen broker.