Importance Of Installing A Roof Hatch Guardrail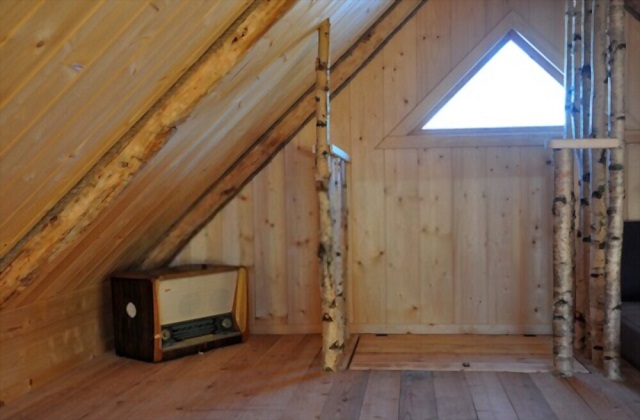 The roof hatch is the horizontal doorway on the roof of commercial or residential buildings. The hatches are generally connected to a steep staircase that connects you to the top from the interior of the building. Different sizes of roof hatches are installed in different buildings for various reasons. But one common hazard comes with every roof hatch system. This system is very much exposed to accidents caused by falling. Before installing any construction-related system to your industrial building, keep your and your workers' safety the topmost priority.
There are plenty of reasons why you should install the right quality roof hatch guardrail around the hatch. Hatches are mostly placed adjacent to the edges of the roof, which is a potential risk of falling. Besides, rooftops are located at high altitudes, which naturally makes them exposed to high winds, the stairs may be left slippery because of rain, or some other reason. Hence, a perimeter protection safety railing is a must while designing a roof hatch on top of any building.    
Installing a safety railing should not be a very challenging task. These railings can be safely bolted onto your roof hatch's outer frames, without creating any possibility for leakage on your roof. Here are some reasonable questions with their answers that will help you know better why you must not ignore the necessity of a roof hatch guardrail.
What Is The Function Of The Ladder Extension Bars?  
The primary function of the ladder extension bars is to give support to people while going out on the roof or entering into the building through the hatch gateway. However, these are not very effective in protecting against any fall.
Is The Installation Process Of The Roof Hatch Guardrail A Tricky Business?  
Not at all. In fact, it is quite easy to install the railings. The railings are specially designed so that they can be easily attached to the outer edge of the roof hatch with brackets, specially designed for the purpose and a few bolts. The installation process hardly takes a couple of hours. Within so little time, the guardrail gets ready to be used.
Are All Roof Hatch Railings Compatible With All Hatches?  
If you are ordering a guardrail from any online selling platform, it is essential that you check the size chart of the railing before placing your order, and ensure that they fit right with your roof hatch. But you can also take service from any professional company that manufactures and provides installation service. In that case, they will surely ask about the exact size, dimension, and type of your roof hatch before delivering it to you. The railings are usually made of standard pipe material, which can also be cut and prepared according to your required size.
What Are The Materials That Are Used For Making The Guardrails?  
The two of the most commonly used materials for making roof hatch guardrails are aluminium and galvanized steel. Both of these materials are incredibly sturdy and durable. Try to purchase from a renowned brand that is proving the service successfully for years, for a guaranteed high-quality material.
Concluding Words  
It is best to have guardrails if you never compromise with safety. Roof hatches are a very convenient solution for individual commercial buildings. They are used for many vital purposes. So, security is essential for such a necessary part of the building. If you are lucky to have a good and professional architect making designs for your building, they will suggest roof hatches somewhere in the middle of your roof with proper roof hatch guardrails.