The ideal method for selecting earrings is to consider the form of your face. Choosing earrings that contrast with the characteristics of your face is an easy technique.
To determine your face's natural form, brush back your hair and trace the lines of your face in a mirror using soap or lipstick.
1-Oval Face
The forehead of an oval face shape is not overly broad, and the line from the forehead merges into the high cheekbones. You could have a somewhat chiseled face. The most fortunate women have oval-shaped faces. With an oval face shape, you may practically wear any earrings. American diamond and pearls fashion earrings may greatly diversify your selection of earrings. They are quite adaptable and go well with any fashion earrings. So enjoy your experimentation!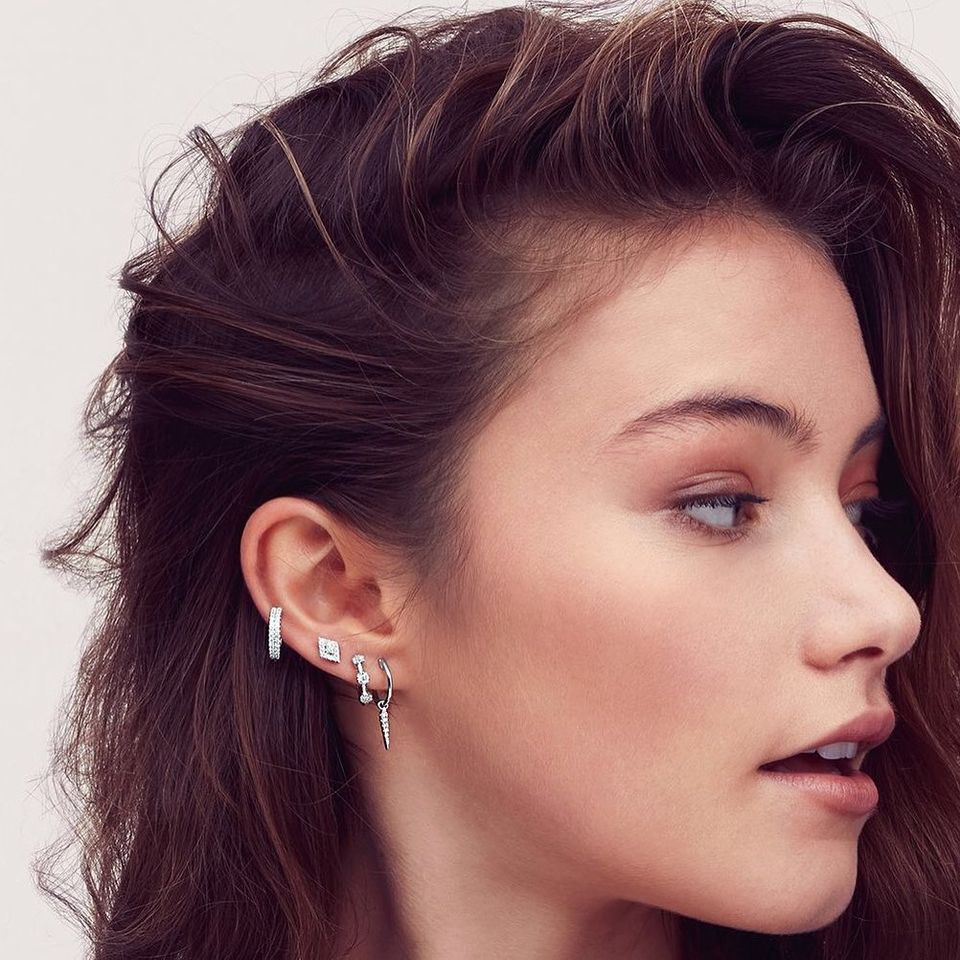 2-Round Face
As the name implies, round features are narrow at the forehead and jawline and broader at the cheekbones. Your entire face becomes a round shape. Long hoop earrings with dangling or teardrop shapes look best on this face type. They aid in lengthening the face. Your best option is to wear long, slender earrings. See our in-depth post on selecting earrings for round faces for extra advice.
3-Square Face
From the cheekbone to the forehead or the jawline, square faces do not narrow greatly. Your forehead, cheekbones, and jawline will all be of a comparable breadth. Large hoop earrings or earrings soften the inherent angles of your face with rounded corners, which draw attention to your earrings. Round-shaped pearl fashion earrings are the finest for faces with a square shape.
4-Long Face
If you have a long face, here are a few things to consider while picking earrings. To start, you should avoid earrings that sit high on the lobe since they draw attention to how long your face is. As an alternative, select pearls' fashion earrings that lay directly at the base of your lobe. Your face won't extend further in this way than it already has. Stud diamond cross earrings are another fantastic choice for those with long features. You could adore the fresh, harmonious facial shape brought on by stud earrings. Therefore, if you're seeking the perfect diamond cross earrings to compliment your long face, keep these suggestions in mind.
5-Narrow Face
The length of a narrow face is its most distinguishing feature, with less attention placed on the breadth of your forehead or cheekbones. Although more elongated, the faces have the same overall form as the square face. With narrow features, short dangles with volume look best. Elongated curves in dangling earrings will soften and highlight cheekbones.
6-Heart-Shaped Face
The forehead of a person with a heart-shaped face is larger than the cheekbones. And the face narrows toward the chin. Earrings that are broader at the bottom than the top go well with such faces. Diamond fashion earrings may even out the face and highlight the eyes, cheekbones, and jawline.
7-Diamond Face
A face with a diamond-shaped profile will have prominent cheekbones. With this face form, your cheekbones are narrower than your hairline and chin. Wear earrings that are wider than longer to accentuate your best features. Straight lines combined with delicate drips in the pearl fashion earrings are attractive.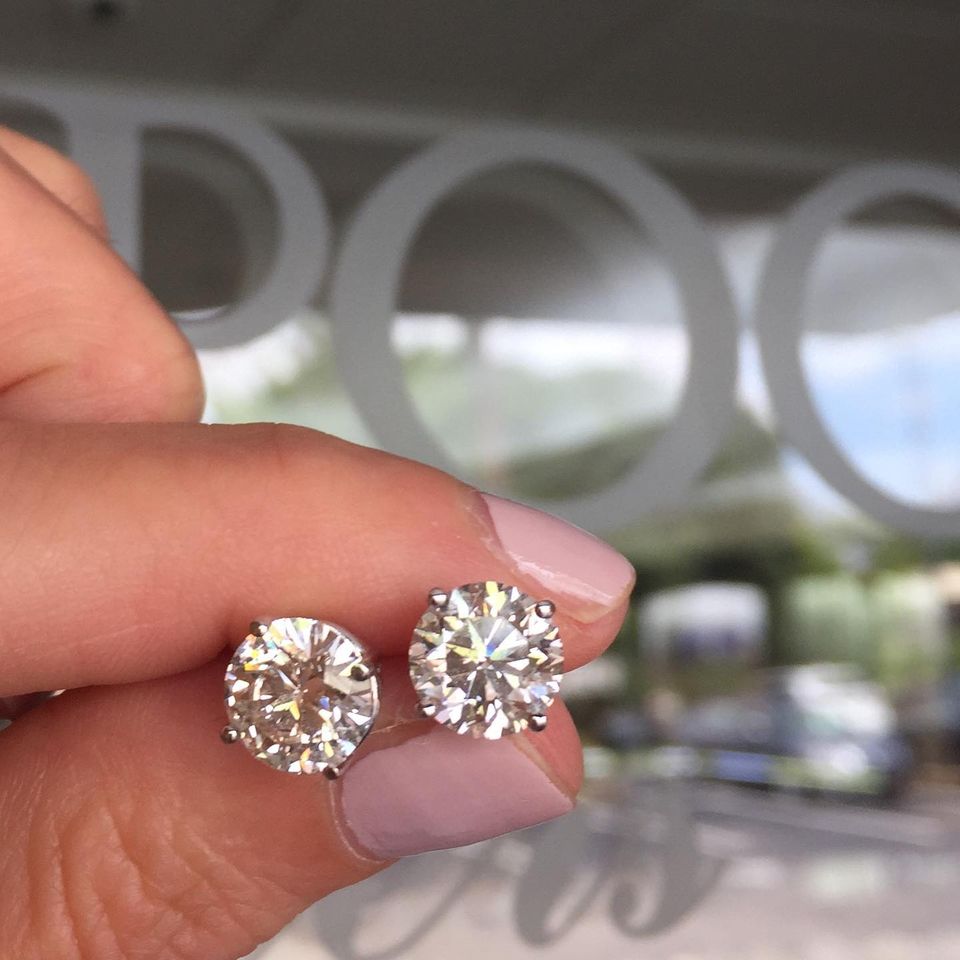 Best Advice for Ears Sensitive to Metal Includes:
If you are particularly sensitive to gold or other alloy metals, stay away from yellow, white, and rose gold.
Decide on platinum since it is hypoallergenic and suitable for lobes with metal allergies. Additionally, it lessens allergic responses and irritation, so you may comfortably use lobe accessories.
Bottom line
Bring out your earrings now that you know what works for you!Visit the Hudson Poole website for a complete selection of fashionable earrings that complement every face shape and attire and high-quality fashion jewelry.