How to Start and Manage a Blog to Make Money Online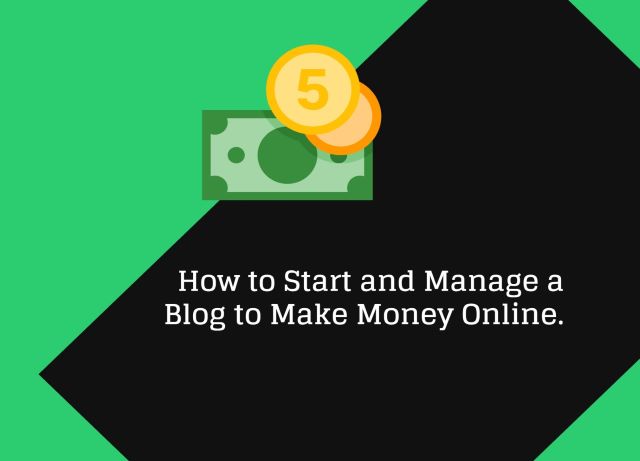 Looking for the best helpful tips to starting and managing a successful blog?
When it comes to joining the online world to make it a consistent source of income, you must be looking for a better opportunity. It might be possible that you are looking to start with a low investment.
In all such conditions, the best field to start with is blogging. It is one of the easiest and most cost-effective fields that can give you easy success. The only thing that you have to do is to follow a reliable plan to reach your goal.
By doing this, it would be simple for you to streamline your progress as well as make it a consistent income stream. In this blog, we are going to guide you on how to start a blog and make money through it. Let's get started and explore the following sections.
Is blogging a consistent income stream?
It is a common question that pops up in almost everyone's mind when a person is talking about blogging. The reason is that many people are not aware of the future of blogging and take it as a part-time income generating field.
Blogging is not a part-time field; it is a full-time profession or field like all other online markets. To succeed in this field, you have to put in your maximum effort.
The main question is would you be able to take it as a permanent income source. The simplest answer to this question is yes you can do this. But you have to be consistent as well as work smarter to be successful in this field.
It is because a large number of blogs are published regularly on the internet. In simple words, it will not be easy for you to push all those blogs lower and get ranked in the top position.
Here we have summarized some steps following which you will be able to start, manage, and earn through a blog. You should read this guide till the end to get your desired outcomes.
How to Start a Blog and Make Money?
Whenever you will search on the internet about how to start and earn from a blog, you will get multiple guides. Most of those guides will be written in thousands of words that would be difficult for you to understand.
Therefore, we have done the research and summarized the list into a few ones. Here we have enlisted all those steps and briefly discuss all of them. You will be able to understand the entire process by reading this short guide.
Choose the topic/niche/category
The main task that you have to focus on the most is the selection of a category or topic. Mostly, people use different tools to find the low competition niches to work on.
No doubt, it would be profitable for you to start a blog in which you will find low competition. But no hard and fast rule describes this technique.
Along with finding a low competitive niche, you should also keep your interest in your mind. You should pick a category or topic in which you will feel comfortable while writing.
By doing this, you will be able to draft engaging blogs for your readers. It will automatically create interest in this field and make you comfortable while working as a blogger.
Find a Domain Name
When you have finalised the niche, it is time to give your website a name. In blogging, the website name is termed a domain name, which you can buy from any service providers like Godaddy, BigRock, & Name.com.
It is important to choose an attractive domain name that creates curiosity in the reader's mind. Also, the website name should be easy as well as related to your niche or category.
The reason is you will get an easy ranking or push by Google when you are targeting the same topics from your website. One of the most important positive impacts on your blog is that the readers will find it easy to remind your website name.
In turn, it will automatically increase the click-through ratio of your blog or website. So, you have to choose the domain name wisely with great care instead of choosing anyone.
Design a Website Using Built-in Themes
After getting the domain name and hosting for your website, you should need to design your website and get it live. To do this, you have to connect the domain and hosting first then install WordPress on your hosting.
It is the easiest way to design your website or blog. You will find it pretty simple to use WordPress and design your site using one of the built-in themes. It would be simple because you only have to drag and drop the sections to change the outlook of your website.
Along with this, you can keep checking the front preview of your website even after making a single change. In turn, you will be able to design your blog as per your expectations.
Write Content Regularly
Now, it is time to get your chair and start writing content for your blog. Keep in mind that content should be updated on your website regularly. Many bloggers make a mistake here and write content slowly.
You should not adopt this habit because it will impact your blog's progress negatively. To be successful, you should have to write content regularly and keep your blog updated.
Sometimes, you may be getting it hard to write content and copying someone from the internet. If you want to adopt this field as a full-time profession, you should have to avoid this technique.
Also Read: A Guide to Boosting Company Sales
It would be better if you were using an online plagiarism checker to find the uniqueness of your work. By doing this, you will be able to know how worthwhile your content is and its effectiveness.
Additionally, if you are getting some lines duplicated, you can also use a paraphrasing tool. In turn, you will be able to close all those doors that can harm your website in any part of its life.
Implement SEO
When you are updating content, you should not only copy and paste the content into your blog. But you should also focus on SEO in your blogs and keep them fully optimized.
SEO is the backbone of any website without which you will never be able to get ranked. In this regard, you should focus on the On-Page SEO of your content. To do this, you have to internal linked your different blogs or content.
By doing this, you will be able to encourage your readers to keep reading different blogs from your website. It will increase the engagement rate of your website which will help you in earning a handsome amount.
Similarly, you can also focus on different SEO techniques to make your website visible to internet users.
Share Your Blog
After writing multiple blogs on your website, you should start using different platforms to share your blogs. You can utilize different social media channels or forums to do this task.
While doing this, you have to be careful because a minor mistake will take your website into a spam sector. So, you have to publish content regularly and keep sharing it precisely with your desired audience.
In turn, you will be able to get exposure to the audience on your platform. According to some SEO experts, social media is the best way to share blogs and increase traffic without investing much budget.
Use Ads Program or Affiliate Programs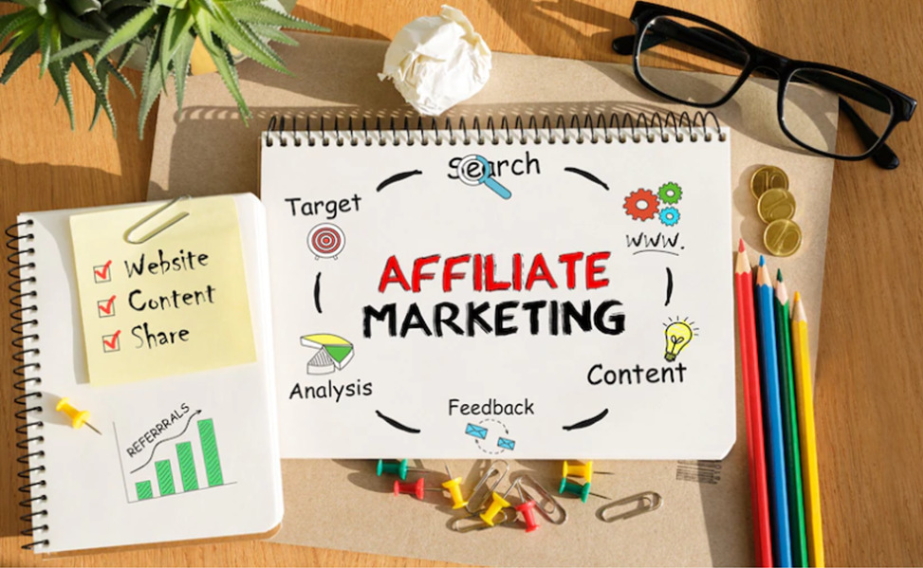 When you have done all the above steps, it's time to start earning and making money. For this task, you can connect with an Ads monetization platform or Affiliate Program.
Both these programmes will enable you to earn money just by updating the content and following the above steps. It purely depends on your niche or blog and which programme you should use to get income.
For instance, if you are targeting an informational niche, it would be better to use an Ads monetization program. Similarly, if you are targeting some products or promoting them, you should try to get affiliation from the concerned platforms.
All in all, both methods will enable you to make money from your blog and use it as a consistent income stream.
Final Wrapping
In the above blog, we have discussed all those steps that you should utilise while starting and earning from a blog. But keep in mind that blogging is not a field in which you can succeed overnight. So, you have to be consistent while adopting this field.