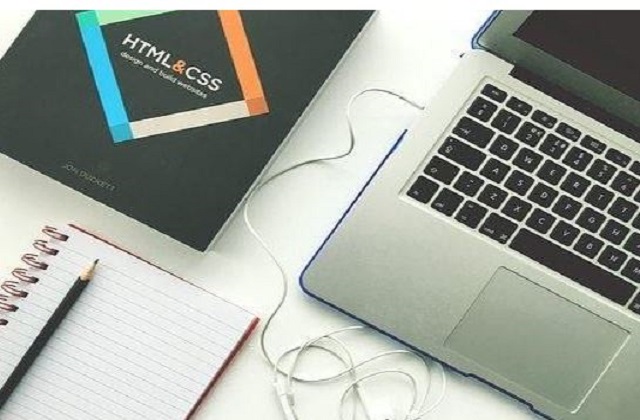 The modern business world is vastly distinctive from previous years as technology rules the contemporary business arena. While human beings are prone to error, technology has helped professionals make massive calculations without any mistakes. It has also reduced the need for the human workforce to a considerable low. Companies have integrated advanced technology and use hi-tech devices and equipment to carry out regular operations. Online stores are a reality now, and modern business owners can successfully run a company from their homes. Having a robust online presence has become mandatory for survival.
The competition in the business world is becoming more challenging by the day. People are constantly venturing into the business arena, and more companies are emerging on the block. Business owners have to strive hard and keep up with the ongoing trends to establish themselves and attract customers.
Several business owners stick to the old marketing techniques and do not update themselves with time. As a result, they lose many customers as online customers make up a considerable percentage of modern consumers. Applying effective digital marketing techniques generates leads and converts many potential customers into actual ones.
The following are some digital marketing tools that will help you in attracting and retaining online customers:
Captivating Content
No marketer can deny the significance of content. It is a vast umbrella encompassing several elements, such as videos, gifs, images, and blogs. Nowadays, users don't appreciate being directed on what to do, and marketers need to be vigilant while composing actionable content. Instead of directly stating, purchase our services or products, marketers can send the message subtly. Internet is a sea of information, and a simple click provides people answers to their queries. To retain customers, you must provide them with unique content to make them return to you. Creating unique content and getting outbound links makes websites land on the initial search engine results page. Captivating content compels online customers to click on your websites' URL among several displaying in the list.
Reviews
Modern customers are savvy, and they do not make purchases without appropriate research. Moreover, they fear receiving low-quality products at high prices. Diving into online research helps them choose from multiple online shopping options. Brands often rave about their products and services, and customers may not trust their words. But they often believe other customers' experiences. Giving a prominent place to customers' reviews highlights your customers' past positive experiences. You can use them to generate more leads and grow your customer base.
Shoutout from Influencers
A significantly beneficial digital marketing technique is to get a shoutout from internet influencers. Some Internet influencers have a broader reach than celebrities, and their post can increase brands' visibility to an optimum level. Marketers need to be vigilant while selecting influencers and zero down on one whose followers are your target audience. Otherwise, they may not bear fruits. Most followers do not question influencers and trust them, and you can leverage them from their posts.
 Social Networks
Social network users are constantly increasing, and social media algorithms are getting smarter by the day. Online customers often turn to social media platforms while looking into the products. Less activity from brands can become a reason for them to move to other alternatives. Furthermore, social media is ideal for forging relationships with online customers, and brands can use these platforms to answer consumers' questions and solve their issues. Many social media networks have a 'share' feature, enabling customers to post your content on their profile, enhancing your reach further. Additionally, social media algorithms gauge if online customers have made the purchase or not. Plus, they display your brands' ads in front of the relevant audience on other social networks. 
Personalization
Personalization can win you many customers, and digital marketing allows brands to cater to customers' personal needs and wants. They can leverage data and send personalized emails or address them with their names on social networks. The key is to ensure that you are not sending meaningless emails; instead, you should deliver some form of value. While Internet tools have helped connect with audiences on a personal level, it is a challenging area. Marketers must ensure that they are not offending them by bombarding the audience with promotional emails. An easy way is to ask if they would like to receive them and send them accordingly.
Audience Engagement
Intelligent marketers understand that there is always room for improvement, and evaluation and analysis are integral aspects. Brands need to evaluate their previous performance by inspecting users' engagement and identifying areas that need improvement. Views on videos, comments, and likes on posts or retweets can help analyze users' attention to brands' content. Marketers can determine what type of content their target audience prefers, such as videos or images, and devise strategies accordingly.
Newsletter Subscriptions
Sending or distributing promotional pamphlets is an excellent promotional tool, but it may not work for online customers. Offering them a subscription to newsletters keeps them in the loop about your ongoing schemes and informs them about your events. A newsletter does not necessarily have to have sales announcements, and you can publish your niche-related news too. Newsletter's subscription allows you to contact customers and attract new people to try out your product. Besides, offering a subscription can give you an insight into your target audience and customers. Offering subscriptions is an effective digital marketing tool, and brands can drive more sales through them. 
Conclusion
Digital marketing is not a new marketing arena but is one that will remain beneficial in every industry. People's reliance on digital tools has been increasing, and experts predict that technological advancements will continue to transform regular lives. Today, many people carry a smartphone with them and prefer performing their routine activities on it. Many people take advantage of e-shopping and do not like to roam around to purchase few things. Marketers can attract more people and turn many into their customers by using digital marketing tools. Digital marketing gives marketers space to be innovative. However, they need to be vigilant and devise techniques by keeping target audience, competition, and current trends in consideration.