Top Safety tiny cars of 2021 in the USA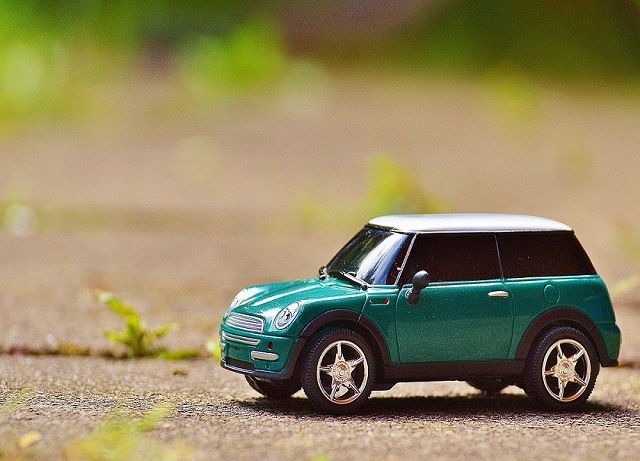 Planning to buy a car? Which one is best to buy with top safety features? Yes, I know you are quite confused. So, let's find out some of the cars that are top in the lists of top safety tiny cars of 2021 to make your work easier. With the help of this, you can easily decide the best car for you and your family.
Small cars may sacrifice many features including cargo space, lesser passengers but they are easy to park. The efficiency of these small cars is higher than longer and heavier vehicles. The list of such compact and tiny cars is long but we have taken some of the best cars for you for 2021. To know more about these cars, visit their official sites of cars online to get detailed information such as the best smallest cars,most comfortable cars, and more.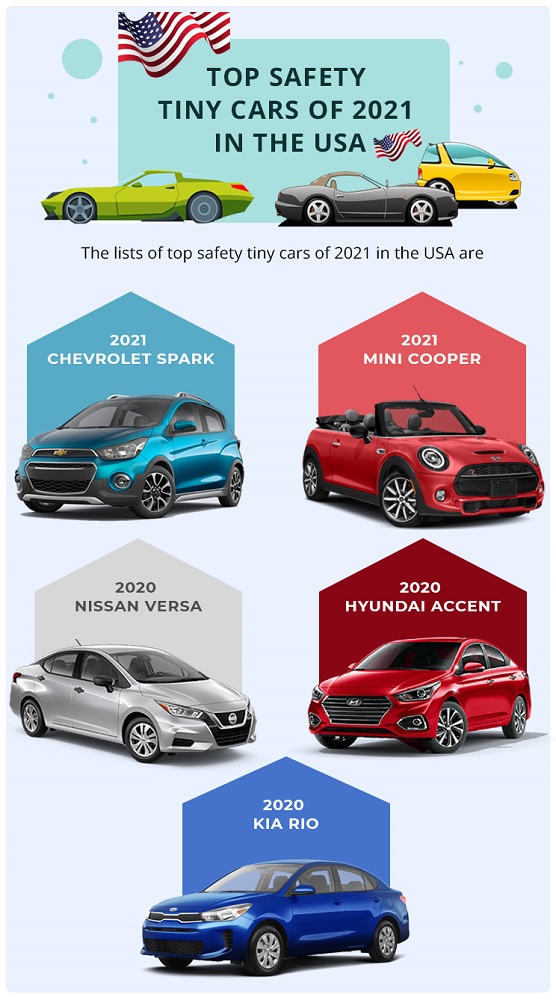 The lists of top safety tiny cars of 2021 in the USA are:
1) 2021 Chevrolet Spark:
Chevrolet Spark has some excellent features such as good predicted reliability, easy to manage, very low price, etc. Chevrolet allows a Driver Reliance package with low-speed involuntary emergency braking and lane-departure alerts for safety purposes. The Chevrolet Spark is an efficient car
2) 2021 MINI Cooper:
Cooper model S can offer seats for four to five people based on the configuration. For safety purposes, it provides dynamic stability control, a Crash Sensor System, Active brakes that will prepare themselves automatically at the time of emergency. MINI Cooper is safe with all the active safety features.
3) 2020 Nissan Versa:
The 2020 Nissan Versa offers an awesome interior and a subcompact vehicle at such a low price. It is a versatile and ideal subcompact car with a capacity of 5 people at a time. The safety features of Versa is excellent as they support pedestrian detection, automatic braking system, camera, lane departure warning, etc.
4) 2020 Hyundai Accent:
Hyundai Accent is a five-seater spacious vehicle with front and back rows that is comfortable for two adults. Accent ranks top in the list of good looking cars with possibly all the features. For the safety features, you have to pay an additional charge to support pedestrian detection and an automatic emergency braking system in the car. The rearview camera is inbuilt in the car which is also for the safety of the driver and people nearby the vehicles.
5) 2020 Kia Rio:
Kia Rio is a sporty subcompact vehicle having a zippy driving style. The cargo space in the Kia is enough to contain more than 10 bags which is quite impressive in compact vehicles. In the research of IIHS, they gave the status "Good" to the Kia in the five tests out of the total six tests. There are only two safety features in Kia Rio such as forward collision warning, and emergency braking.
Conclusion:
There are excellent features and advantages of compact cars in the auto market. They are easily manageable, lower price, more efficient, less fuel requirement, easy to maintain, lesser service charges. Compact cars are predominantly used in countries such as Japan, North America. They prefer fuel-efficient cars.