For comfortable and safe cycling, you will need a few basic bicycle accessories. In this article, we'll tell you what you should always have with you when cycling.
Normally after buying a bike, we find out pretty quickly that on the one hand we are ready to ride, but on the other hand, already during the first few kilometres, we notice that we are simply missing a few things. With rare exceptions, a new bicycle is usually delivered without the necessary additional bicycle accessories. Such accessories can be ordered subsequently in online shops such as Velmia. We have therefore listed which important accessories every cyclist should have with them.
When we talk about accessories, we mean all the elements that we attach to the bike. A separate section of "cycling equipment" includes clothing, shoes and a helmet. As long as it is safe to ride without special clothing, a helmet is an absolutely mandatory element of a cyclist's equipment. While it is not required by law to use it, real-life examples clearly show that this headgear can simply save lives. A separate area for accessories contains various preparations and brushes for cleaning and maintaining the bicycle, which are necessary for its proper functioning but belong to a different category of "equipment". In this article, you will learn about the necessary bicycle accessories that are worthwhile and some additional pieces of equipment that are necessary to ensure our safety and to maintain the basic function of our bicycle.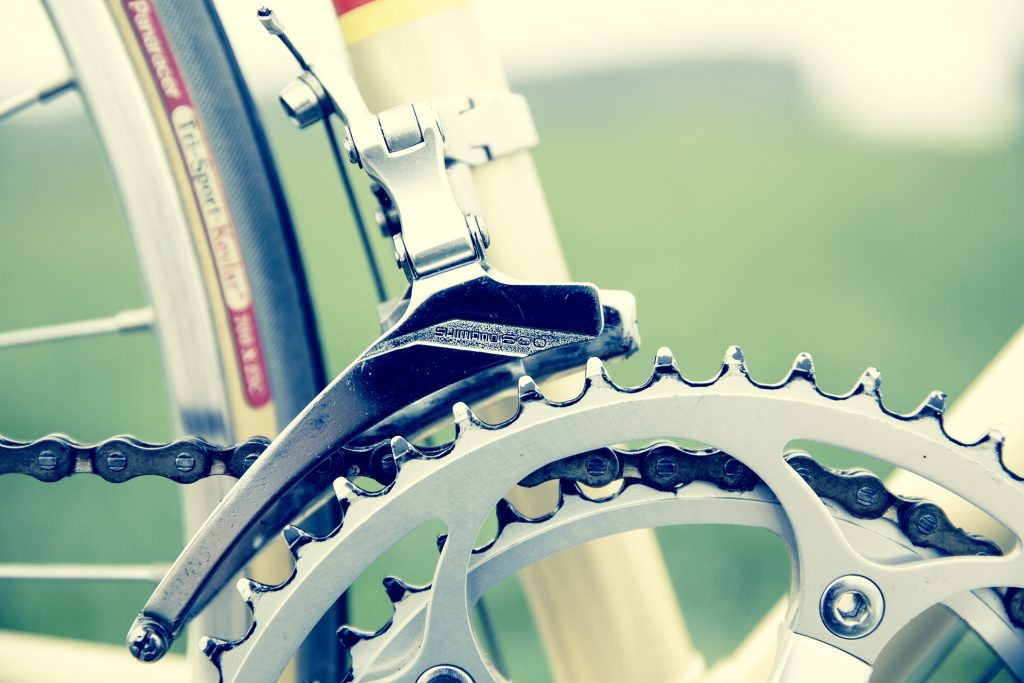 Bicycle accessories for leisure and sporty driving
Repair tools
An important point is that you should be prepared for any defects that occur and the need to make fundamental adjustments to the bike. We're not talking about major repairs here, but there are times when we have a flat tire or need to retighten a screw on our equipment. It's worth bringing a small bike pump, hose (or two for long trips out of town), a set of patches, a tire spoon, and multi-tool. Such basic equipment guarantees that even in the event of a defect during a bike ride, we do not have to call a friend or a taxi
Since everything has to be stowed somewhere, the question usually arises of where to put the necessary bicycle accessories. Seat bags and other mini bags that attach to the bike can help. All you have to do here is choose the size that is right for your type of bike. The thicker the wheels (tires) of your bike, the larger the replacement tube must be. A small bag is therefore usually sufficient for racing bikes, while for MTB it is worth looking for models with a slightly larger capacity. When buying a mini pump, make sure that it comes with a special bracket for attaching it to the bike frame. This is practically standard, but you should take this into account when selecting products from auction portals.
For longer tours and more ambitious bike training, an odometer or an advanced bike computer with GPS is an important part of the equipment. The more measurements and functions such a computer has, the more precisely you can train. If, on the other hand, you are traveling as a tourist, a good bicycle navigation system with GPS is an important part of the equipment. An alternative to a bike computer or an odometer can be a phone holder that you can use to attach your smartphone to the handlebars.
The last necessary piece of equipment is a bicycle lamp. When we drive on routes that cross public roads, bicycle lights ensure good visibility and thus more safety. If, on the other hand, we are only traveling on forest and field paths, but sometimes start early in the morning or stop late in the afternoon, we can use the lamps to illuminate our path. Bicycle lights can easily be retrofitted. While the rear light is usually attached to the bicycle saddle, the front light is mounted on the bicycle handlebar.
Bicycle accessories for city traffic
For people who cycle to work, school or other errands in the city, the list of necessary bike accessories looks a little different. Of course, a helmet is also necessary here, as the number of accidents in heavy traffic is even greater. The same goes for tools, a pump and a replacement hose. Even if you can always leave your bike somewhere with a defect and come back later to pick it up, or even take it damaged on public transport, it is always easier and faster to repair a small defect yourself immediately than to try to find a way. So we believe the "service kit" is not necessary, but it is worth having by bike for the city.
What we need most of all is a high-quality bike light. Preferably those that reflect strongly enough to attract the attention of drivers during the day. Dynamo-powered lights are ideal for city cycling as they eliminate the need to charge batteries and remember them. Also, these lights are bolted to the bike, which prevents thieves from stealing them. The next item on the list of mandatory equipment is the fenders because they are the only guarantee that we won't come to the office like a Dalmatian with black dots on our clothes. Next, it's worth having a bell, which is particularly useful for signalling our presence to stubborn pedestrians on bike paths and other cyclists.
The above list is in principle a must for cyclists in rush hour traffic. But of course, that's not all. Another useful thing for a city bike is a stand that provides a convenient way to stop. Of course, you can always lean the bike against a brickwork or a traffic sign or hold it with one hand, but in the long run this is a nuisance. In addition, you usually need a luggage rack and a special luggage bag – the most convenient solution for transporting your purchases on the way home. A chain guard is also practical as it isolates our pants from the bike's drive and guarantees that we do not stain our clothes with grease.
It is normal for a bike to wear out. From time to time, wearing parts such as the chain, brake pads, tires, etc. have to be replaced. In addition, various unexpected glitches can occur. These problems are usually resolved by the service center. However, we are responsible for the basic maintenance of the bike i.e., H. for washing and lubricating the chain. There are a lot of high-quality bicycle chemicals and special sponges and brushes for washing bicycles on the market.
Of course, we recommend them because the quality of cleaning with such preparations is very high, but the fact is that any bucket, sponge, rag, brush and detergent is enough to wash a bicycle. It is a little more difficult to degrease a dirty chain, as professional cleaning agents work better here. However, you definitely need a chain lubricant. In addition to inflating the wheels and washing the bicycle, regular chain lubrication is the most common bicycle-related activity that every cyclist has to take care of himself.