Who Is The Most Famous Hip Hop Star From The East Coast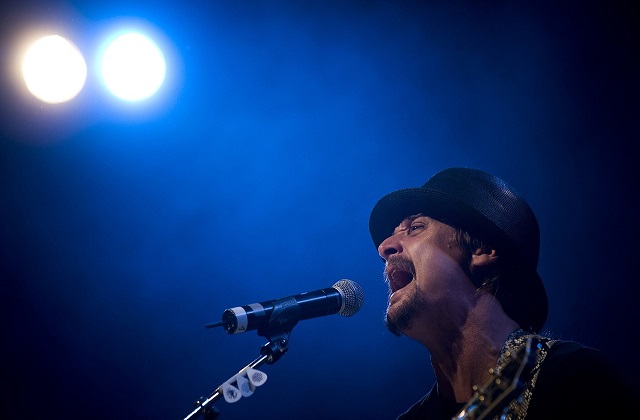 The East Coast is generally considered to be the birthplace of hip-hop and rap. Therefore, the rappers who come from this area may have more history to draw from than other rappers. These rappers may come from a culture of hip hop that pre-dated it becoming popular in mainstream culture. This area still produces some of the most talented rappers in the industry. Here are some of the rappers that have defined rap and hip hop from East Coast origins.
The Notorious B.I.G
Christopher Wallace, who went under this stage name and others, is frequently argued to be the greatest rapper of all time. This despite the fact that his career didn't last long. Biggie Smalls was truly a child of the East Coast. His music is marked by a real understanding of life on the streets that has been hard to find in most other popular rappers.
He was an important figure in the music scene not just for his own music, but because of the aid he gave his childhood friends with a hip-hop group. He was killed just at the beginning of his career in a drive-by shooting, but the mark he left on the rap industry is unprecedented.
Who Else Has Left a Mark from the East Coast?
Jay-Z
When you're looking for the most well-known name in the hip hop industry, Jay-Z might be it. This New York native launched into the music career and went on to become among the highest-grossing musicians ever.
He has won multiple Grammy's and sold millions of records. He has a tremendous net worth which he has used to invest wisely into other pursuits. With his marriage to Beyonce, he truly launched into international household name status. Jay-Z isn't just popular, however, he also has meaningful skills and a very diverse style set.
Wu-Tang Clan
This might be the most well-known and powerful hip-hop group ever to be composed of East Coast rap musicians. The members of this group have been highly successful in their own right, but as a group, they have ruly skyrocketed into success.
They are, in fact, often considered to be the best hip-hop group with the widest influence ever. They are admirable in that despite the success of individual careers, they have maintained their group.
DMX
Earl Simmons was born in New York and rapidly rose in providence under the stage name DMX. He is hugely popular for his party hits, as well as insightful lyrics and often surprising style choices.
DMX has increased in popularity thanks to his great career in the film industry, which made him popular with an entire audience that may not otherwise have been aware of his music. DMX has maintained musical success while building his film career, which also makes him stand out in the industry.
Busta Rhymes
This is one of the most prolific rappers on the east coast, and his music is some of the most diverse and intriguing as well. He led "Leaders of the New School" before going out on his own with a certified platinum album. He has continued to lead yar after year with albums that keep being popular.
Method Man
Another New York native, Method Man was originally named Clifford Smith, but chose his name after the film. He belongs to Wu-Tang Clan, but is also an outstanding artist in his own right as well as being half of the duo "Method Man & Redman."
Roles in movies have continued to build Method Man as a well-known and influential figure in popular culture. However, his lyrics are perhaps what defines him in the industry, with some of the best lyrics in the most songs of all time.
50 Cent
Another household name born in New York, 50 Cent was born Curtis James Jackson III. He grew up going through hard times, including selling drugs. However, his career in music drew him out of the streets and into a multi-million-dollar career.
He has gone on to make very wise investments and business decisions, as well as succeeding in acting. 50 Cent survived being shot nine times and was discovered as a rapper by Eminem before becoming one of the best-selling rappers ever.
J. Cole
J. Cole is unusual both in that he goes by his real name and that he was not born in America. J. Cole, born Jermaine Lamarr Cole, was born in West Germany but relocated to North Carolina when he was a child. He went platinum in 2011 and never looked back. J. Cole has defined himself by being committed to not-for-profit as well, and has founded a non-profit.
Follow the Best Hip Hop Artists
If you want to know what is happening with the best hip hop and rap artists in the industry at any given time, RapTV has you covered. This is an awesome resource for anyone who loves this kind of music.