Why Choose Liquid-Applied Roof Membranes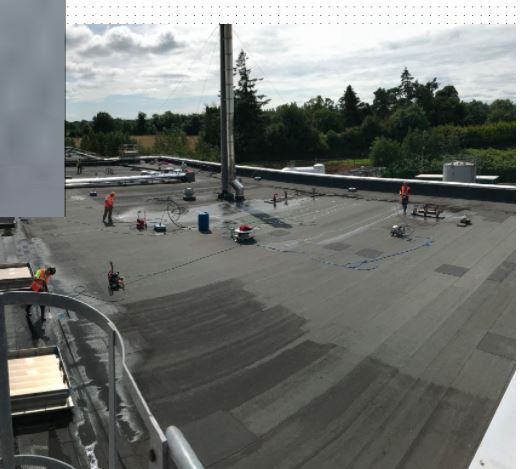 What do you mean by roof membrane?
Membrane roofing is a form of roofing system that can be used on buildings, RVs, ponds, and even tanks. It is used to create a watertight barrier to protect a building's interior. Synthetic rubber, thermoplastic (PVC or comparable material), and modified bitumen are the most frequent materials used in membrane roofs.
How does it work?
Breathable roof membranes are commonly utilised in buildings where the external cladding or tiles aren't water-tight or moisture-resistant. The breather membrane is situated beneath the support for the tiles on the cold side of a roof's insulation to prevent anything from permeating the structure.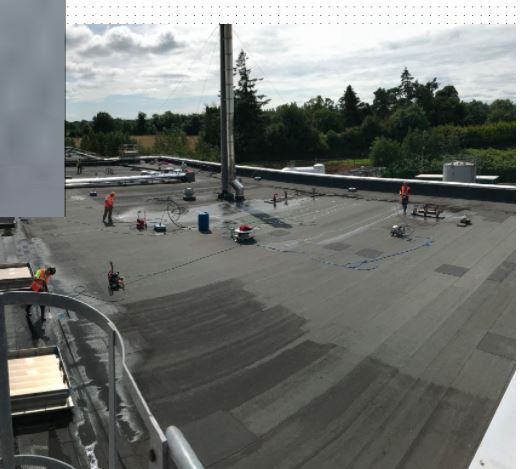 Advantages of Liquid waterproofing membrane: –
Application ease: – Liquid Flat waterproofing is frequently applied fast.
A three-man crew can apply 10,000 square feet (930 square metres) of spray-applied waterproofing in one day, depending on the product.
When waterproofing complex rooms or spaces with a lot of detailing, these advantages become much more apparent because it's easier to waterproof pipelines and other penetrations with liquid.
Seamless: – Liquid waterproofing cures into a single solid membrane, eliminating seams and joints, which are the most typical sites where waterproofing fails.
Advantage of flat roof repair
It's easier to instal, which means cheaper upfront expenditures.
In general, maintenance and repair expenditures are cheaper.
Allows for more flexible use of space on the building's top floor.
Maintenance and repair are now more easily available.
Costs of building and repair are reduced.
Flat roofs require less space and, as a result, consume less material than sloped roofs.
The ability to be versatile.
Some people use their flat roof parts to create rooftop gardens.
Efficiency in terms of energy use.
Benefits of flat roof waterproofing
It has great adherence to the substrate, great flexibility, great weathering resistance, and UV resistance. It has great resistance to standing water, allowing it to be utilised on flat roofs with less-than-ideal drainage.
Waterproofing prevents: –
Water and moisture seeping through a leaky roof slowly corrode the steel angles and beams that support your home, causing structural damage.
Because concrete is a porous material, it must be waterproofed to avoid deterioration from dangerous chemicals that may enter the water.
Best suited for waterproofing: –
A raincoat is a high-quality liquid rubber waterproof coating that protects against leaks and corrosion.
The liquid consistency makes it easy to apply to flat roof repairs.
This DIY-friendly coating is highly elastic and flexible, with great adherence to a variety of substrates.