7 Top WordPress Popup Plugins You Should Know in 2020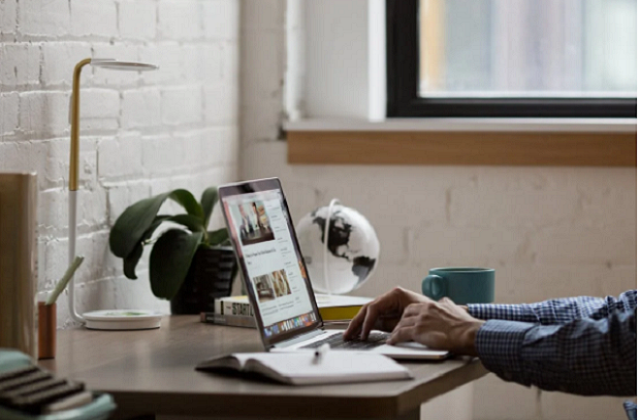 If you're a marketer yourself, you can't deny that converting leads into paying customers is never an easy job. That's what makes marketers constantly on their toes when it comes to new ways of increasing conversion rates.
Some marketers gate their blog posts, explainer videos, even e-books. Others are investing in on-site forms. However, there's one other strategy that is often overlooked: utilizing WordPress popup plugins.
Hate them or love them, WordPress popups bring you some results – or course, if you use it wisely. If you're looking for rip WordPress popup plugins that can bring more people on your conversion funnel, then keep on scrolling!
#1. Ninja Popups
Ninja Popups is one of the most popular WordPress popup plugins on the market. This plugin offers an extensive list of features that can help you customize your popups' design to match your website color schemes.
Not only does this plugin make your popup more poppy and compelling, but it also makes them more effective by targeting the right audience on a specific page. 
In other words, you can create different popups for each page on your website, depending on your marketing objectives.
#2. ConvertPlus
ConvertPlus offers custom CSS, font library, animations, and background settings. It's an ideal option for marketers who want to make pop-ups that are far from boring and stand out among the crowd.
This plugin spoils you with more than a hundred pre-built popup templates that you can easily customize using the real-time WordPress Customizer.
ConvertPlus also provides you with detailed targeting or trigger options, as well as built-in A/B testing and analytics to help you understand how well your popups are performing. This, in turn, will help you in making any adjustments to your popup campaign strategy accordingly, so that you can reap better results.
#3. TrustPulse
TrustPlus will be your solution if you're looking for a popup that can give your website social proof. It shows social proof notifications to win the audience's trust and trigger their inner fear of missing out (FOMO, making it quicker for them to make informed decisions.
TrustPlus has an easy to navigate interface, helping you create professional popups, set up smart targeting, and view stats and reports hassle-free. What's more, this less-intrusive pop plugin doesn't affect your page loads.
#4. OptinMonster
When it comes to lead generation software, OptinMonster isn't the new kid on the block. It's a well-known tool among marketers to create lead gen platforms such as popups, full-screen welcome mats, floating bars, scroll boxes, etc.
As a popular WordPress popup builder on the market, one of its most notable features is the exit-intent popups – which are displayed when a visitor is about to leave your site.
OptinMonster is also well-known for its beautifully designed and non-intrusive lightbox popups. It might be one of the main reasons why many marketers use this popup plugin.
#5. Bloom
Bloom plugin is designed specifically for email opt-ins. You can use this plugin with a bunch of popular email service providers, such as Campaign Monitor, MailChimp, ActiveCampaign, etc.
However, Bloom comes as a stand-alone WordPress plugin. In other words, it affects your page load time since it loads all the code from your site.
#6. Elementor Pro
If you're looking for a WordPress popup plugin that provides you with a full-packed feature, you should consider Elementor Pro.
From creating full-screen welcome mats to building login forms, you'll get almost all the features you need to capture leads and convert them into long-life customers.
What's fascinating is that you can also hide popups for users who are already logged in. That way, you don't have to ask them for an email address since it's already been added to your subscriber list.
#7. Layered Popups
If you want to get more creative in designing popups, then you'll love this plugin. As the name suggests, you can use Layered Popups to create popups with multiple layers, which can attract more eyeballs and spark your creative genius at the same time.
This popup plugin also offers you a visual editor to make it much easier for you to create and change the design of the popups.
However, if you don't have time to create popups from scratch, layered Popups provides you with a huge template library of 200+ templates. This, for sure, is one of the areas where Layered Popups excels.
Wrapping Up
There is a big misconception that popups annoy and distract visitors. If you know how to use it well, then that is not true. Good and smart popups, in fact, can effectively convert them into the lead. That's why you can still see them around. 
Those WordPress popup plugins mentioned above can help you create professional-looking popups that don't scare away your visitors. At the end of the day, you'll install a plugin that allows you to design the popups as you wanted but also integrates smoothly with any other tools you are currently using.
To narrow down your choices, pick the ones that match your business needs, preferences, and budgets.
Author
Andre Oentoro is the founder of Breadnbeyond, an award-winning explainer video company. He helps businesses increase conversion rates, close more sales, and get positive ROI from explainer videos (in that order).