Cars with the most comfortable seats for long drives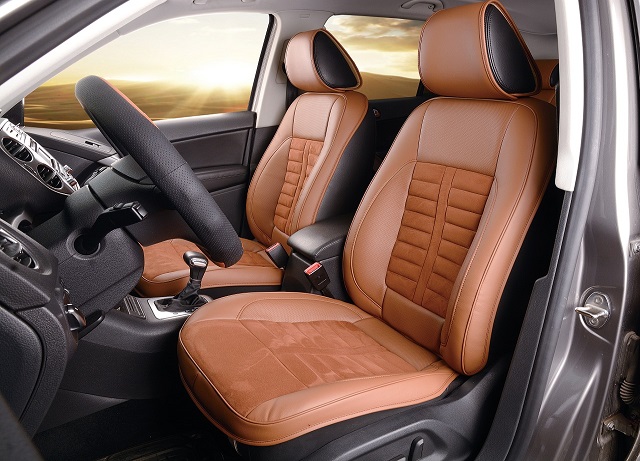 For long journeys, two things are essential most comfortable cars, and a companion to explore the world. The comfortable seats make road trips convenient and more enjoyable. The seats should be adequately padded and supportive that ease the long drives.
The comfortable seats make pleasant long journeys. They have plush material and feel more roomy and comfortable to provide enough support. It is advisable before you invest in buying the car test drives by automakers are mandatory to find out how much support it provides and how you can fit into the seats. We have eased the process of finding the best comfortable cars online. Here's a list of cars with comfortable seats at great prices.
Buick Lacrosse
The luxury car with a seating capacity of five passengers delivers a comfortable ride. It has bucket seats that provide flexibility, comfy and more snuggly with standard leatherette trim and perforated leather. It comes with eight-way power-adjustable seats and standard two-way lumbar support for the driver.
Chrysler Pacifica
The minivan is best suited for long road trips with friends and family. It can accommodate eight passengers without sacrificing comfort and getting legs cramped. It has cloth upholstery seats, leather upholstery with Nappa leather, eight-way power driver's seat with power lumbar support.
Chrysler 300
The full-size sedan Chrysler 300 is comfortable and comes with a standard eight-way power seat with four-way power lumbar support. The vehicle is great for long road trips and has a roomy environment perfect for long road trips. The sedan has a stunning interior, easy to use infotainment system, and driving dynamics.
Honda Fit
Honda Fit is the subcompact car with spacious seating and cargo area. It has a roomy cabin equipped with premium quality materials. The model has comfortable seats along with a powerful powertrain that delivers an excellent performance.
Subaru Forester
The redesigned Forester has undergone many changes that stunningly uplift the vehicle and have taken it to the next level. These have comfortable seats to make the long journey less hectic and more fun. The Subaru line-up always amazes people with features and comfortable materials that enhance their driving experience.
Lincoln Continental
Continental is luxury vehicles equipped with high-end comfortable seats. It features 10-way power heated front seats with lumbar support in the line-up. The 24-way power-adjustable seats have a thigh extender with a power headrest. It also has optional heated and cooled seats for front and rear passengers that smoothens the driving experience.
Nissan Altima
The all-new redesigned mid-size sedan has an extremely comfortable and roomy interior with Nissan zero-gravity seats. These seats have dual-density foam, bolstered, and more supportive to accommodate you for long trips.
Mazda 6
Mazda has an impeccable interior with comfy seats and supportive headrests. These seats are of high quality, padded inclusive of vibration-absorbing urethane. Mazda 6 is a great source of commute for larger distances and experience the wild adventures on the road. It has driver-centric features and commands to smooth the long journeys.