Digital Consultations are Inevitable: Adapt To The Trend By Initiating Your Uber For Doctors App Development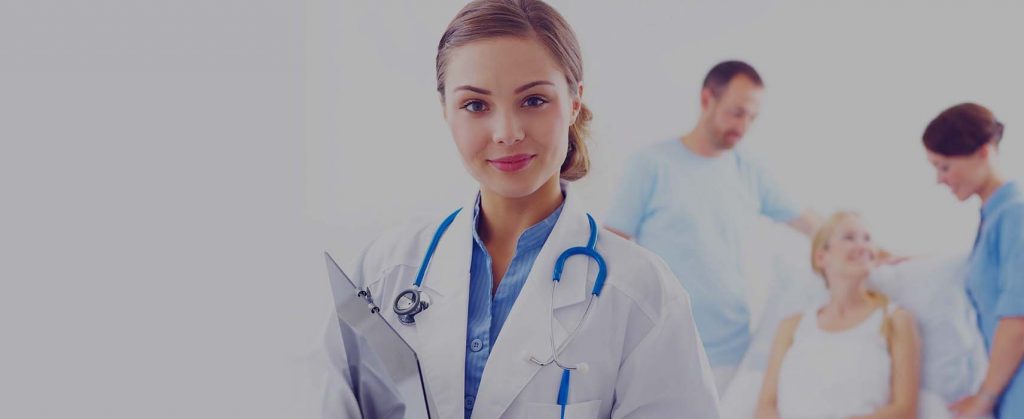 In today's world, smartphones have become people's one-stop destination. Be it booking cabs or ordering food, or paying bills, digitization has helped people conserve time and energy to a significant extent. When luxuries like shopping apparel or demanding laundry services have transformed online, why don't people avail of virtual consultations with their specialized doctors via the virtual medium? With technology progressing at an alarming rate, this need is gradually transforming into reality with apps like Practo, Zocdoc, etc.
Leveraging Uberization in the healthcare industry can help eliminate significant pain points like waiting in long queues, carrying a bulk-load of prescriptions & reports, etc. With that being said, can this trend sustain and succeed in the current environment? It appears that the COVID-19 scenario has aggravated the demand for virtual consultations. It is only a matter of time until the Uber for Doctors app forays as a mainstream option for reaching out to specialized doctors.
With the future looking bright, are you an entrepreneur who aspires to foray into this segment by initiating your Uber for Doctors app development? If so, this blog provides you an overview of the steps involved in the development, right from market research to loading features and functionality into the application. 
Why invest in an Uber for Doctors app?
Initially, it is essential to understand and identify compelling reasons to invest in this flourishing segment.
A recent report from Grand View Research sheds light on the telemedicine market comprehensively.
The global telemedicine market was valued at $41.4 billion in 2019.
The market is expected to grow with a double-digit & healthy CAGR of 15.1% between 2020 and 2027.
According to a survey report by the American Hospital Association (AHA) in 2016,
67% of US hospitals connect consulting practitioners and patients using video and other communication technology.
Amid the pandemic situation, telemedicine apps have encountered a massive spike in demand.
Practo's Insight Reports suggest that the platform has experienced a 500% increase in the demand for telemedicine services after the COVID-19 pandemic.
AccuRx, a London-based telemedicine platform, witnessed a rise in video consultations of nearly 20,000 on a single day.
These are positive signs that you needn't have second thoughts or hesitate to invest in this lucrative segment.
The Pivotal development steps
Transforming an entrepreneur's visions into reality is no easy feat, and one needs a dedicated team of analysts, designers, developers, and marketers to do so. Here are some major app development landmarks or stages to help you launch an ultra-modern telemedicine app.
#1 Market Research
Before venturing into any sector, it is ideal to conduct extensive market research to gain quality insights on the same. Market research invariably involves two crucial constraints – customer expectations and competitor analysis.
Competitors can be your trump cards as they help in identifying areas of improvement comprehensively. You can outplay your rivals in the segment by carrying out the intended market research.
On the other hand, you need to understand what your customers are expecting from a telemedicine app. Conducting survey and feedback sessions from your target audience can open the floodgates to introduce those elements that satisfy your audience and ensure success in the long run.
#2 Designing the UI/UX of the platform
After analyzing the market conditions, the next step is to set foot into app development. One of the major milestones is to design the platform's user interface. An app design invariably involves wireframing and prototyping.
Unless and until your platform's design is simple and informative, it becomes highly challenging to elevate user engagement rates. Complexity in app design can have alarming effects on your retention rates as well.
#3 Focusing on the platform's front-end development
One of the most critical and time-consuming stages in app development is crafting the front-end. Front-end development involves loading features and functionality into the financial planning application. Speaking of features, you need to incorporate cutting-edge features into different stakeholder apps. Stakeholders here include,
Patients
Doctors
The admin
Features of the Patient app:
Registration: Patients register with the platform by specifying their necessary information or logging via social media handles.
Profile update: Patients update their profile by providing sensitive information like height, weight, health conditions, age, etc.
Search Doctors: Patients can browse for specialized doctors using the search option. They can use filters to identify their best-suited doctors based on ratings, experience, pricing, etc.
Book consultations: Patients can book consultations with their desired practitioners right away or schedule appointments for a future date.
Multiple payment modes: Patients can pay for consultations using a multitude of payment modes, including credit/debit cards, digital wallets, net banking, etc.
Ratings & Reviews: Patients can share their virtual consultation experience in the form of ratings and reviews.
Features of the Doctor app:
Registration with verification
Availability toggle
Accept/Reject consultations
Reschedule appointments
Earnings profile
In-app chat/call
Digital prescriptions
Features of the Admin panel:
Bird's eye view
Intuitive dashboard
Manage customers
Verify doctors
Manage transactions
#4 Working on the back-end development
Similar to the app's front-end, one needs to work on its back-end to sustain app traffic and secure user details. Encrypting servers and databases are pivotal in the current scenario, where data thefts and cyber attacks are predominant.
In view of securing sensitive information, there are a few regulatory compliances that a telemedicine platform must adhere to. Ensure that your on-demand Doctors app development is HIPAA-compliant. Gaining customers' trust invariably involves providing an unparalleled app experience and ensuring absolute privacy throughout the ecosystem. 
#5 Testing & App Launch
Once you develop the app according to the current market trends, it is time to test the app for bugs and defects. It is pointless to introduce an app full of flaws and expecting it to thrive among the audience. Hence, pass the app through a litany of tests before launching it across different platforms like Android and iOS.
Conclusion,
The telemedicine market forecasts an unprecedented growth in the upcoming years. By joining hands with the right app development company, you can roll out a feature-packed app capable of gaining instant traction among the audience. So, what are you waiting for? The right time is here. Initiate your app development today!
---