Valentine's Day Hairstyles For Balayage Hair Color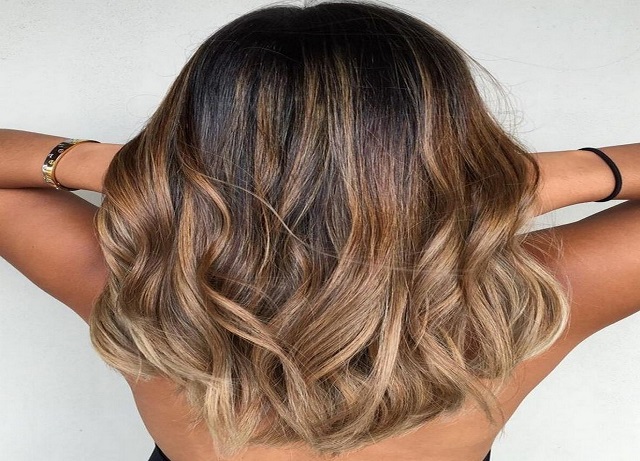 Ladies, are you ready to OWN Valentine's Day this year? Whether you have short or long hair, I have the perfect hairstyle options for balayage hair color. Are you looking for a new hairstyle? You have come to the right place. Check out these stunning Valentine's Day hairstyles and turn them into your holiday.
Soft Waves On Medium-Length Golden Bronde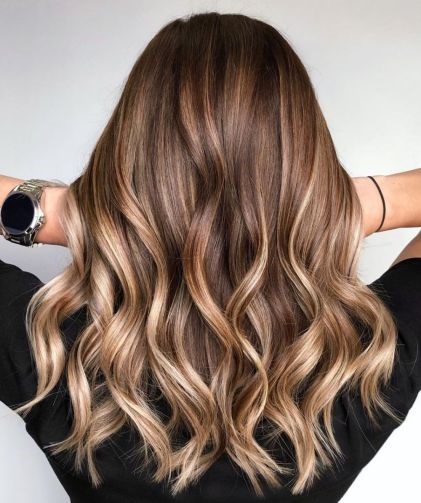 Add golden bronde touches throughout your medium-length hair. This is a chic and trendy hair color that you can rock in a center part. Pair this look with a turtle neck top.
An Effortless Ponytail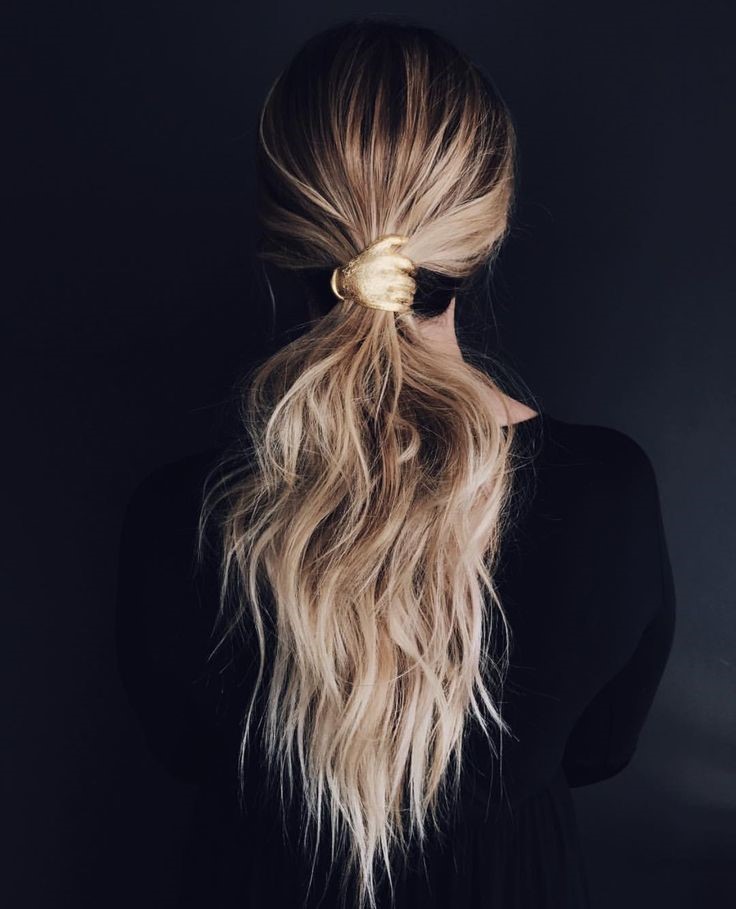 Tie your balayage hair into an effortless ponytail this Valentine's Day. If you have thin hair, you can either tease your hair or install clip-in hair extensions. The dark roots and light ends with different shades of blonde will make you stand out. Tease the ends as well for a beautiful look.
Voluminous Twisted Ponytail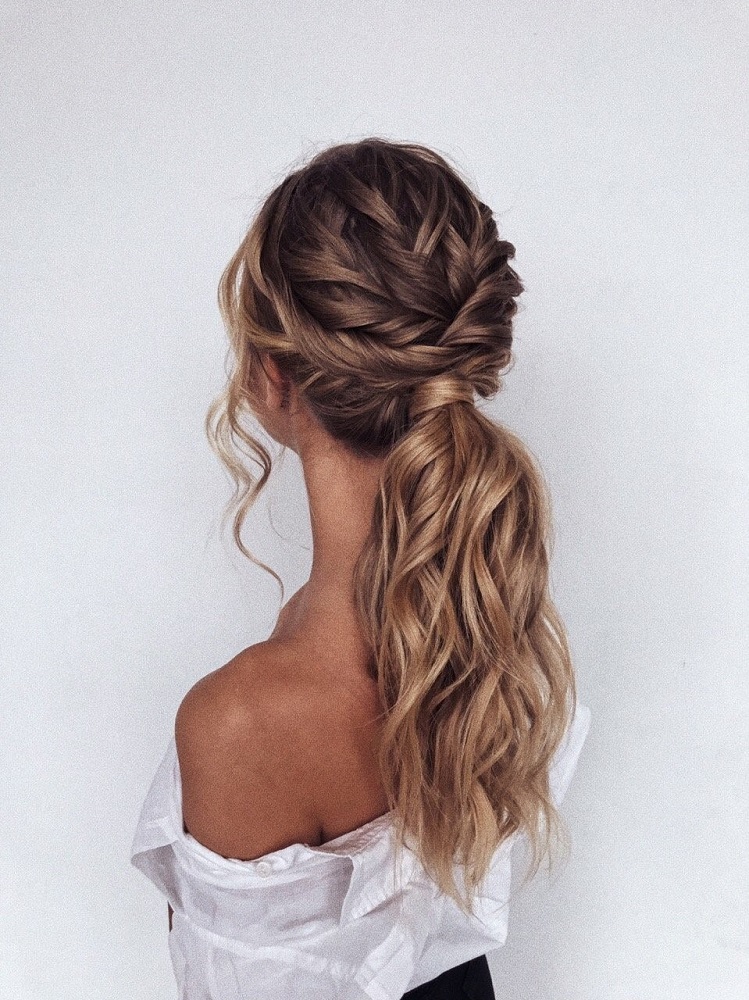 Tie your hair into a stunning twisted ponytail. You can wear anything with this voluminous hairstyle. If you want an extra oomph to your ponytail, then this is the look for you. Separate your hair into sections and twist them individually. Gather it into a ponytail. Tease the loose ends and create gorgeous curls with a hair curler.
Undone Bun
This undone bun hairstyle is an excellent choice if you are doing something low-key for Valentine's Day. The different shades of blonde balayage colors will make your undone bun look unique and stylish. Take a few sections of hair out to frame your face. Plus, the loose strands bring your entire hairstyle together.
Blonde Balayage With Diagonal Braid
Try this beautiful blonde balayage diagonal braid when you meet your partner for lunch on the day of love. No matter which braid you choose, the beautiful shades of blonde will make it stand out. Pair this gorgeous look with an off-shoulder top and ripped jeans. Believe me, the love of your life won't be able to take his eyes off of you!
"Messy" Chignon
Are you going for a romantic dinner at a fancy place on Valentine's Day? Try this stunning "messy" chignon. To achieve this hairstyle, create curls throughout your long hair before you tie it into a chignon. Take out sections of hair to achieve that messy look.
Dressing tip: Wear a beautiful backless velvet dress and your favorite pair of heels.
Shaggy Hairstyle With Long Pieces
If you want a new look, then you should choose dark caramel tones. The long pieces in the front frame your face and provide an edgy look. Accentuate the shaggy hairstyle with thick waves and do a deep side part.
Short Wavy Honey Brown Hairstyle
Honey brown hair color is great for women with short hair. It provides a vibrant and youthful look. Style this stunning look by flipping your hair on one side. Don't forget to create waves on your short honey brown hair. Waves and balayage colors go hand in hand.
Chunky Side Braid For Short Hair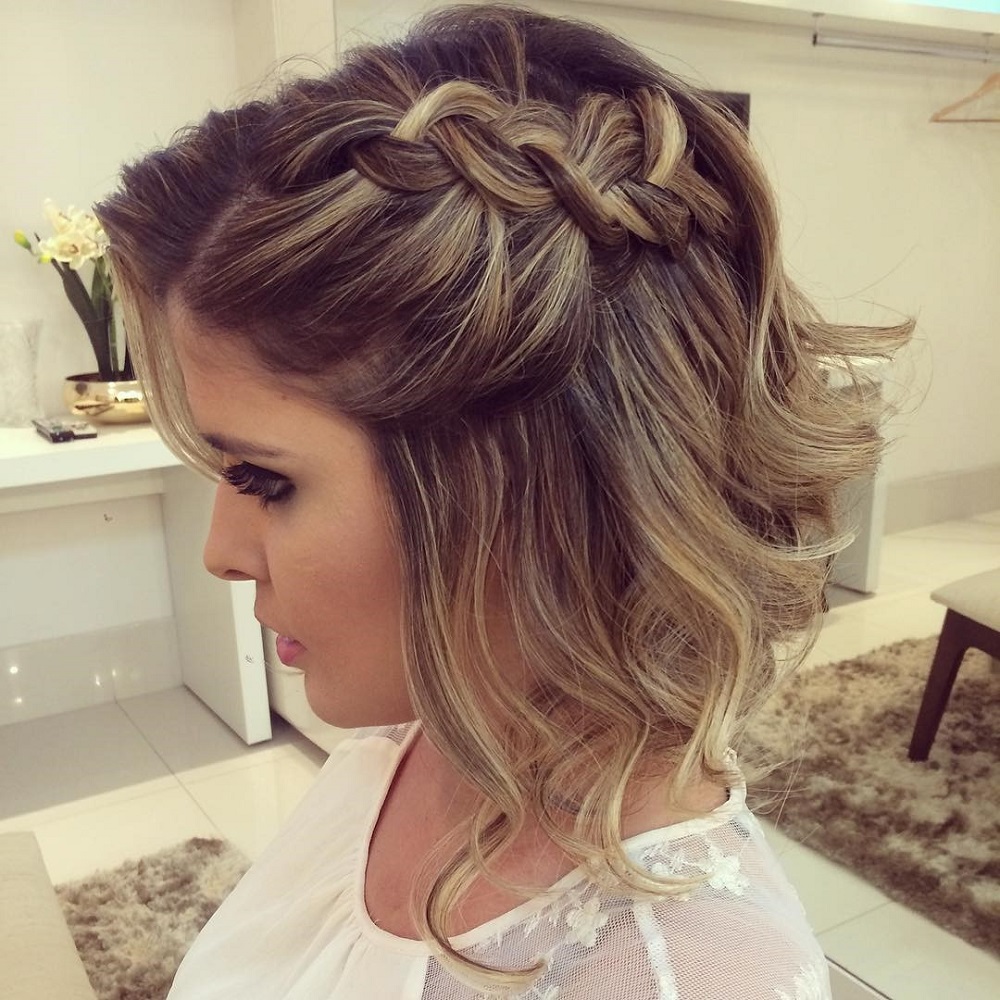 Go the extra mile with your short balayage hair and create a side braid. Show off your highlights with a chunky side braid and secure it with bobby pins. Curl the ends and use hairspray to set the look.
Blonde Balayage With Top Braids
Choose this small half ponytail with top braids on your blonde balayage hair color. It is an easy hairstyle to achieve; all you need to do is decide which braid you want. Create three braids; small sections on the sides and a big one in the middle. Tie all three braids into a miniature half-ponytail and secure it with an elastic band. Tease your half ponytail and achieve a fuller look with strategic waves.
Double Pigtail Braids
Double pigtail braids are a trendy look for Valentine's Day. The world is your oyster when choosing a braid for this look, from French to Dutch braids. Braid until the nape and tie it with elastic bands. For a seamless look, use a small section of your hair and conceal the hair tie. If your hair is on the wavy or curly side, you don't need to do much. Loosen both the braids for a voluminous look.
Messy Half Twisted Ponytail With Waves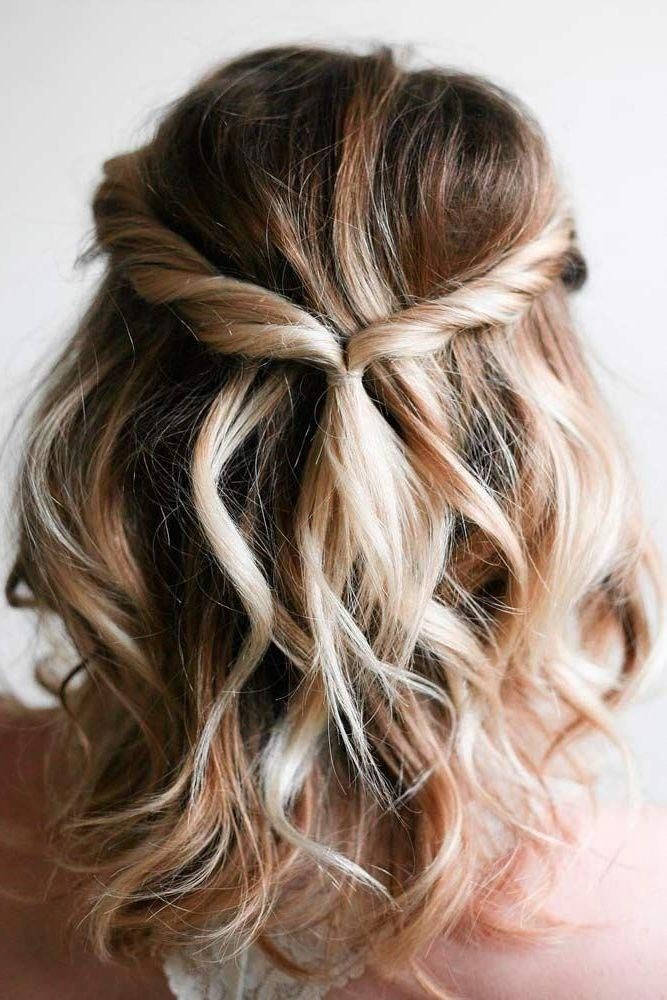 If you want to make your balayage hair stand out on Valentine's Day, get different shades of blonde and brown. This is a great trick for women with thin hair because it gives an illusion of thick hair. Take sections of hair and twist them individually. Tie them together at the back with an elastic band. Create a mixture of waves and curls throughout your hair and set it with a hairspray. You will turn heads with this gorgeous hairstyle.
Turn this year's Valentine's Day into your holiday with the hairstyles mentioned above. Meet your partner or your loved ones for dinner or brunch with any of the above mentioned Valentine's Day hairstyles for balayage hair.